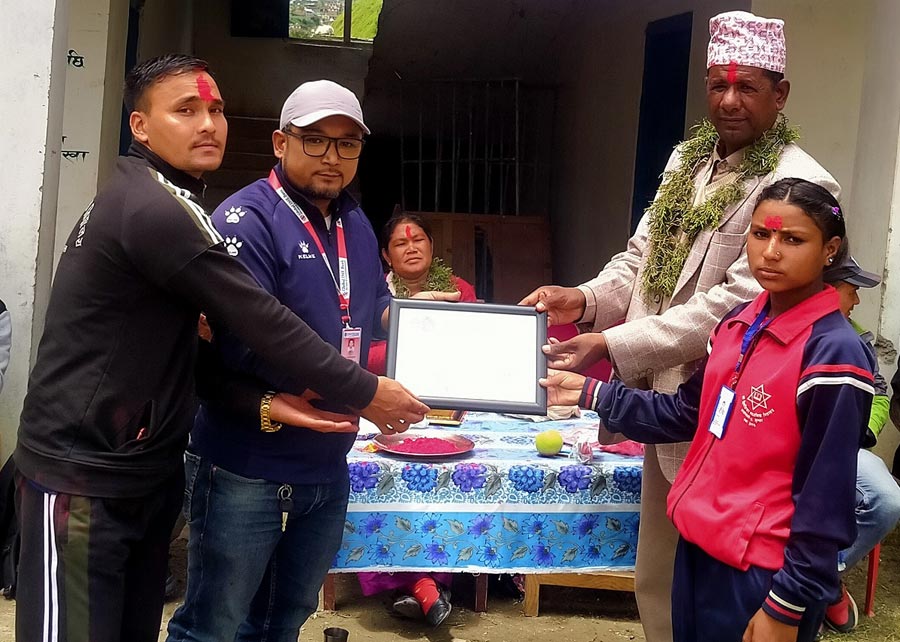 Global IME Bank has launched the 'Global IME Student Scholarship' program. Under this program, this year the bank will provide scholarships to 35 meritorious girls from underprivileged groups who have passed class VI and entered class VII from various community (government) schools.
The bank will provide scholarships to these girls every year for their studies up to class 12.
According to the bank, this program has been done because education plays an important role in the development of society and if women are educated, the awareness level of the society will increase and it will also help them to be financially strong.
The bank believes that this program will help girls who are forced to drop out of school due to financial problems to complete their minimum school education.
By continuing the 'Global IME Student Scholarship' program, the bank has committed to providing scholarships to 35 female students every year under this program covering seven provinces of the country.
The bank is providing services to customers from more than 881 service centers including 289 branches, 265 ATMs, 275 branchless banking services, 52 extension, and revenue collection counters, and 3 foreign representative offices in 77 districts with the aim of providing access to banking services throughout the country and outside the country.
Scholarship in Nepal