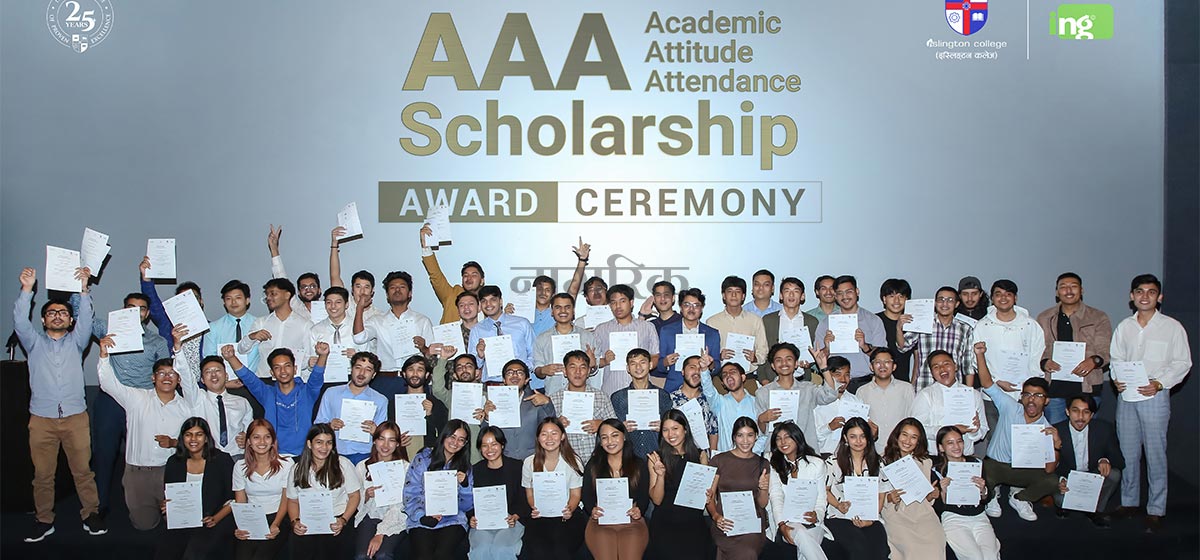 Islington College awards students who have achieved excellence in academics, discipline, and participation during the academic term. Islington College organized the Academic Attitude Attendance (AAA) Scholarship Award Ceremony 2022 and awarded scholarships to 64 of its outstanding students.
According to the college, the purpose of the Academic Attitude Attendance (AAA) Scholarship is to encourage students to do excellent studies throughout the academic session through the award of 100% scholarship in academic fees.
A total of 278 applicants participated in the first edition of the AAA Scholarship Awards. Only 64 students were selected by the academic members of the college based on the merit of the students for this award worth 2 crores.
In the ceremony organized in honor of the students, Sulabh Budhathoki, the founding president of the college, awarded the students. The college said the scholarship program has been a wonderful opportunity for students to showcase their excellence.
Islington College said that the program was organized to provide incentives to achieve academic excellence by actively involving students in various activities to provide significant support to the overall development of students.
Scholarship in Nepal