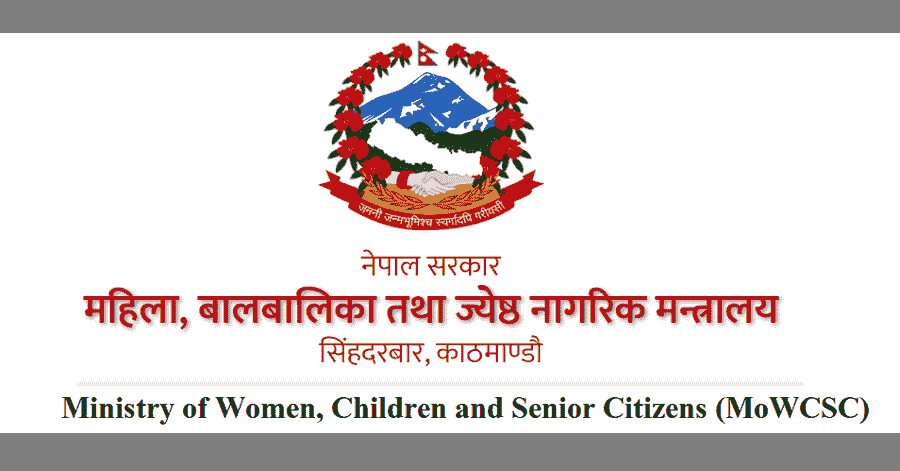 Government of Nepal, Ministry of Women, Children and Senior Citizens, Singhdarbar, Kathmandu Information related to Master Research Support.
According to the annual program approved by the Ministry of Women, Children, and Senior Citizens (MOWCSC) for the current Fiscal Year 2079/080, the objective is to conduct research on the topics of women, children, senior citizens, persons with disabilities, sexual and ethnic minorities, among students studying in campuses/universities.
Therefore, government campuses/universities have started a program to support 10 (ten) public students who have completed their last year's post-graduation research paper (Thesis). Let me get the information dropped.
Detailed information regarding this can be obtained from the Ministry's notice board and website www.mowcsc.gov.np.
First script publication date 2079/08/19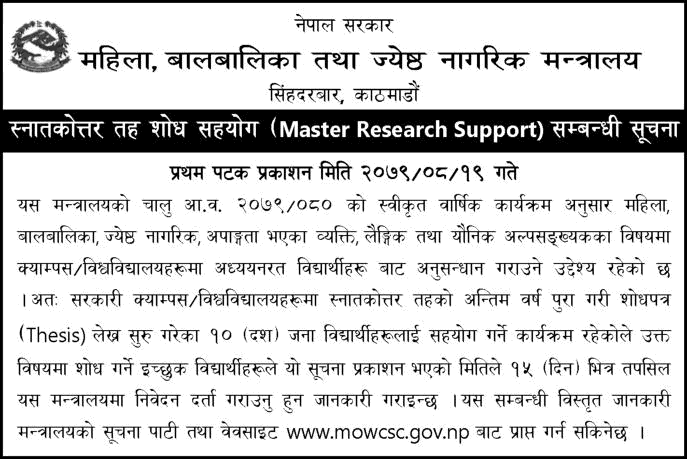 Notice
Scholarship in Nepal