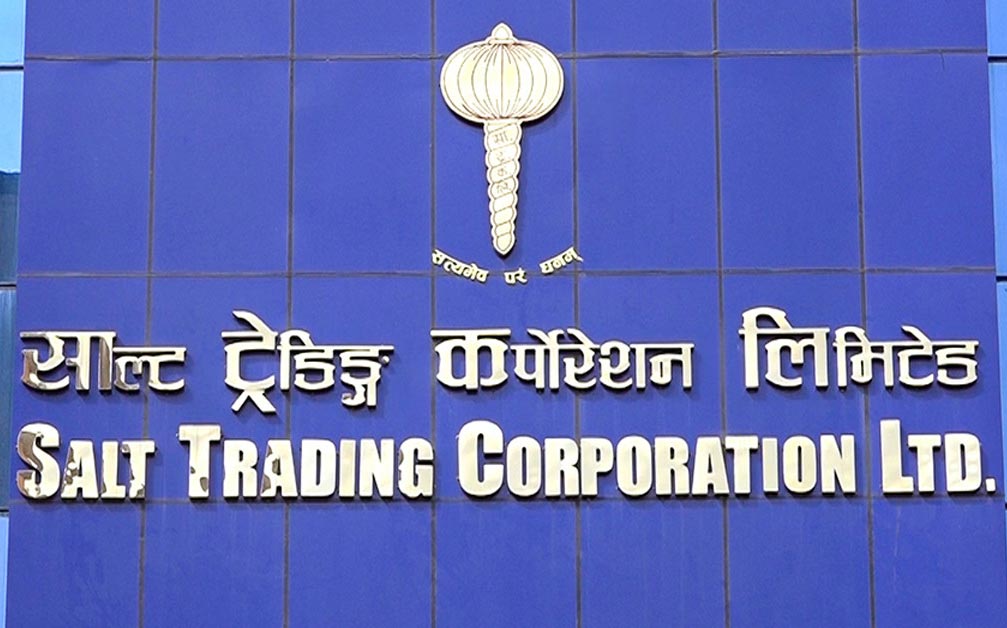 The children's welfare award is given every year on the occasion of Salt Trading Corporation Limited's anniversary for children's educational, psychological, physical, and physical development for child welfare award of the year to an individual or organization. We invite you to recommend the name of the person or organization that has reached Aadhaar and register it at the Salt Trading Corporation Limited's Central Office Kathmandu and Provincial Office, Biratnagar, Birgunj, Bhairawa, Pokhara, Dhangadhi, Nepalganj by the middle of Shrawan 2079. Recommendations registered after the end of 2079 Shrawan will not be recognized.
Selection Process:
An organization that has been active for a long time for the educational and mental development of helpless children with direct service capabilities in the fields of children's health, education, and child psychology, or has been working continuously for 5 years in the maintenance of helpless children and has been doing practical and effective work in raising public awareness about the rights of children and that subject. Or the child welfare award will be given to the person deemed suitable.
Special preference will be given to organizations that are recommended for the award and run with domestic resources.
Beneficial Committee
Salt Trading Corporation Limited
Central Office: Kalimati, Kathmandu, P.O.B.No. 483,
Phone no. 01-5371014
(First published date 2079-04-16, Gorkhapatra National Daily)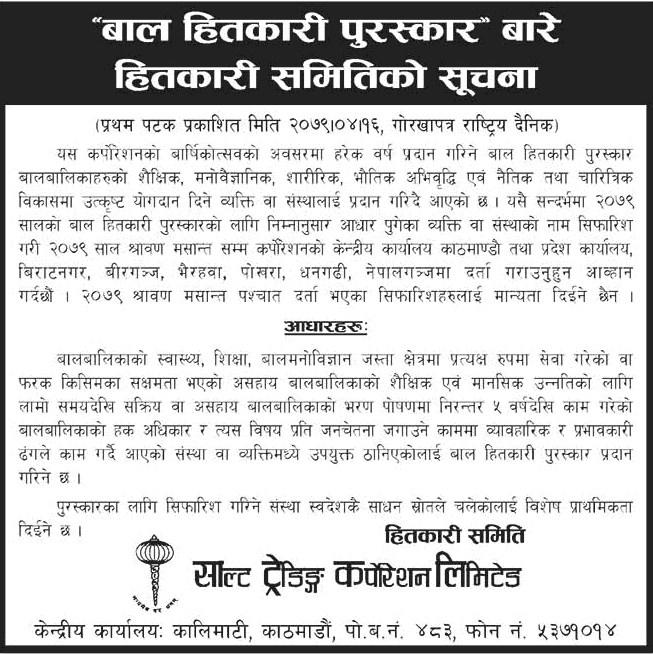 Notice