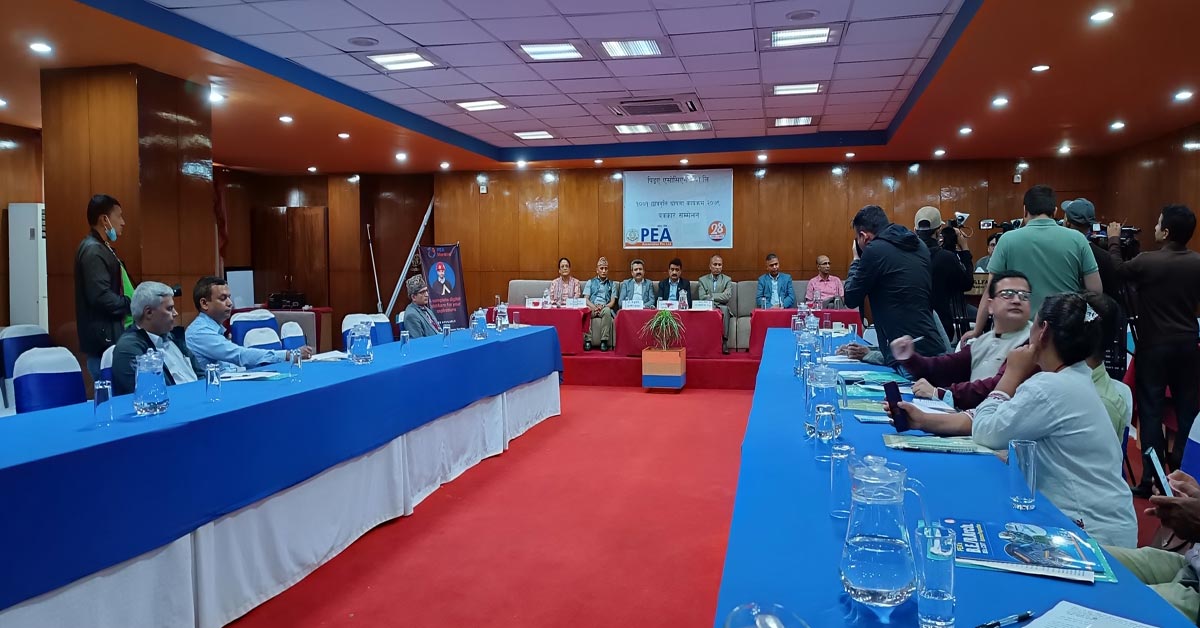 The PEA Association Pvt. Ltd., which provides quality preparation for the Engineering Entrance Examination, has started providing complete preparation courses for the Engineering Entrance Examination through "PEA Mentors Digital Platform" from this year onwards to facilitate the students' learning.
The PEA Association has organized a press conference on Tuesday this week to inform about the same.
Representing PIA at the conference, Founder and CEO Laxman Pokharel and Principal Kumar Giri; Also present as chief guests were HISSAN President Ramesh Kumar Silwal, PABSON President DK Dhungana, Nepal Teachers' Association President Kamala Tuladhar, Guardian's Association Nepal President Suprabhat Bhandari and N-PABSON Co-President Subhash Neupane.
Founder and CEO Laxman Pokharel informed about the Digital Platform and Scholarship Scheme. He hoped that this course would facilitate the students who live far away, cannot come to the capital for various reasons, and join various physical and online courses while staying in Kathmandu.
Speaking on the occasion, Sub-Neupane, Co-Chairperson of N-PABSON, said that he hoped that the announcement of such scholarships for the benefit of students would encourage other similar institutions to the scholarship scheme.
Chairman of PABSON, DK Dhungana, said that the 1001 Scholarship Scheme offered by PEA was highly commendable and would give access to engineering subjects to the following families.
Chairman of Guardian's Association Nepal, Suprabhat Bhandari, called upon all concerned to work impartially as many organizations announce scholarship schemes every year but when it comes to implementation, nepotism, and nepotism will prevail and politicization will prevail.
Speaking on the occasion, the President of the Nepal Teachers' Association Kamala Tuladhar expressed her gratitude for the announcement of 1001 scholarships.
Speaking at the end of the program, HISSAN President Ramesh Kumar Silval hoped that the 1001 scholarship scheme under the PEA Mentors Digital Platform announced by PEA would become even wider and wider in the days to come.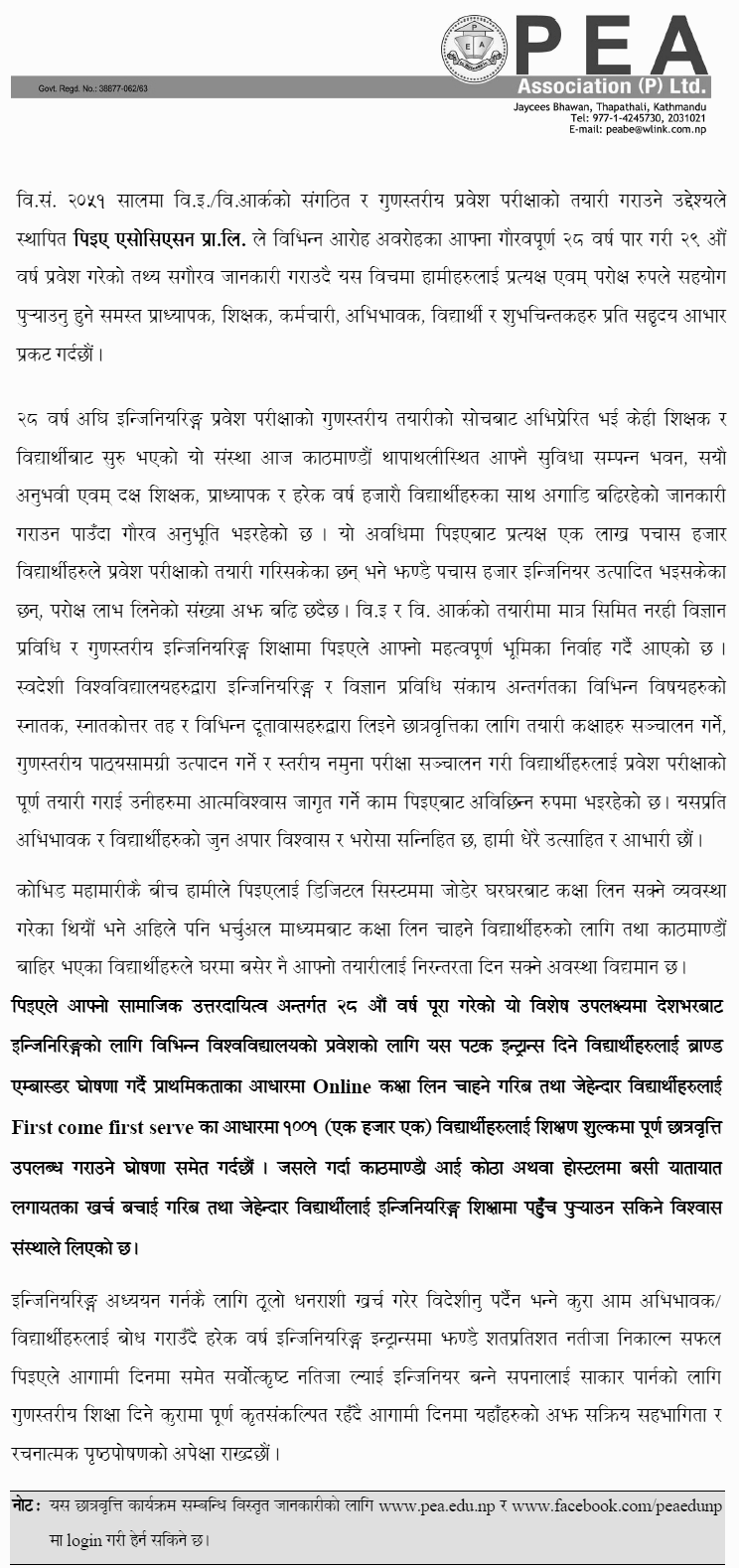 Scholarship in Nepal