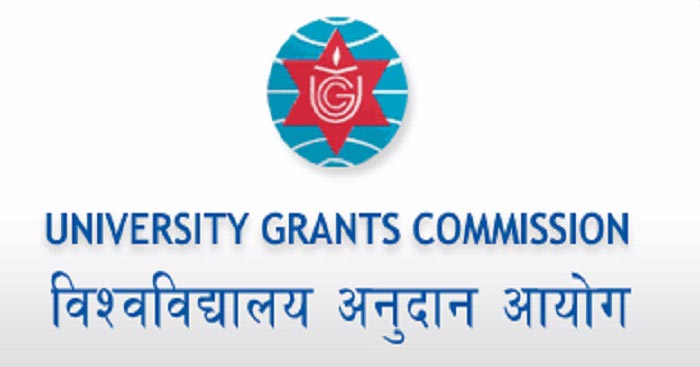 University Grants Commission (UGC), Sanothimi, Bhaktapur Urgent notice to Providing Scholarships in Higher Education to Disabled, Dalit, Economically Disadvantaged, Mukta Kamalari, and Muslim Women Students
As mentioned in the Fundamental Rights of the Constitution of Nepal, 2072; With the objective of providing scholarships in higher education to the disabled, Dalit, economically deprived, free Kamalari and Muslim women students in the Fiscal Year 2078/79; Scholarship applications are invited from aspiring students studying in the first year/semester of the bachelor's level who meet the minimum eligibility criteria as per the guidelines on providing scholarships in higher education to disabled, Dalit, financially deprived, Mukta Kamalari and Muslim female students.
The interested applicant should fill the application form in the format as per schedule 1 of the directive and send it to the Commission along with the required documents by 5:30 pm on 2079-03-10.
For detailed information on scholarships, please visit the Commission's website.
List of documents to attach:
(1) Certified copy of Nepali citizenship,
(2) Proof of admission in the concerned higher education institution,
(3) Marksheet / Transcript / Certificate passed in class 12 or similar,
(4) Letter of recommendation from the educational institution being studied,
(5) Proof of relationship with the parent,
(6) Must not be working in government service. These scholarships will not be available for the children of the recipients of salary from the state treasury. But it will not apply to the disabled,
(7) Proof of Dalit caste in case of Dalit,
(8) Evidence of Mukta Kamalari in case of Mukta Kamalari,
(9) Proof of being a Muslim in the case of a Muslim woman,
(10) Certificate issued by the Government of Nepal in the case of financially deprived as a poor household,
(11) Student's digital bank account details.
Key Dates:
Application Start Date: 2079-2-22
Last Date to Application Submission: 2079-3-10
For more information, please contact:
University Grants Commission
Sanothimi, Bhaktapur
Phone no. 01-6638548 / 01-6638549 / 01-6638550, Extension no. 105
Fax no. + 977-1-6638552
Website: www.ugcnepal.edu.np
Email: [email protected] or [email protected]
Government Scholarship
Scholarship in Nepal