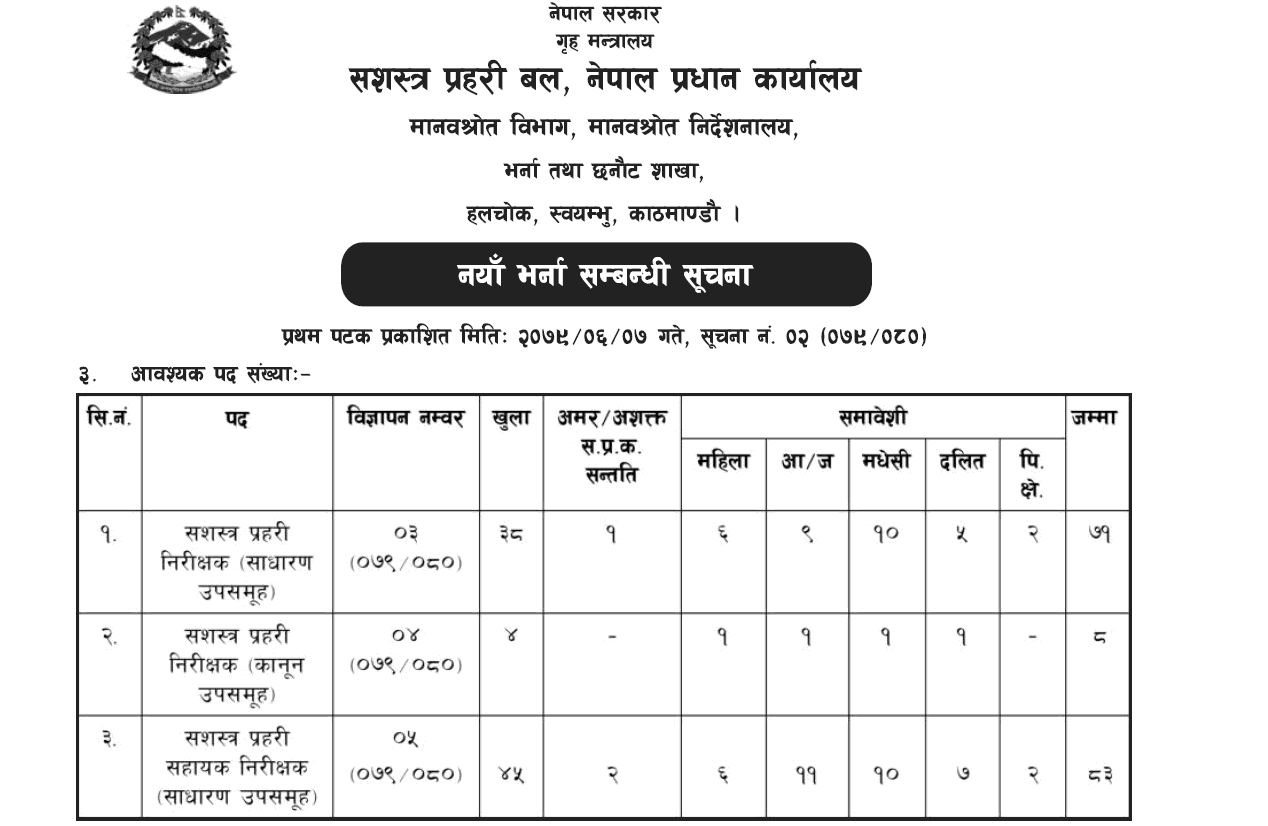 APF Nepal Vacancy for Inspector and ASI Post 2079: Government of Nepal, Ministry of Home Affairs, Armed Police Force, Nepal (APF Nepal, Sashastra Prahari Bal Nepal) Head Office, Human Resource Department, Human Resource Directorate, Recruitment and Selection Branch, Halchok, Swayambhu, Kathmandu.
Armed Police Force, in Nepal, vacancies in the general group, general sub-group, and law sub-group are to be filled through open competition; Applications are invited from interested Nepali citizens who have qualified as follows (in person) and submit the application form to the designated offices of the Armed Police Force, Nepal.
1) Date of application: 2079/06/07 from 10:00 AM to 17:00 PM on 2079/07/06.
2) Contact Date, Time, and Place:
(a) Armed Police Inspector (General Subgroup and Law Subgroup) Date: 2079/08/15 at 11:00 am Armed Police Force, Nepal Head Office, Halchok, Kathmandu.
(B) Assistant Sub Inspector (ASI) of Armed Police (General Sub-Group) Date: 2079/08/15 at 11:00 AM in the respective offices where the application form has been registered.
First published date: 2079-06-07
Download APF Nepal Inspector and ASI Vacancy 2079.Pdf


APF Nepal (Sashastra Prahari)
Job Vacancy
Government Job