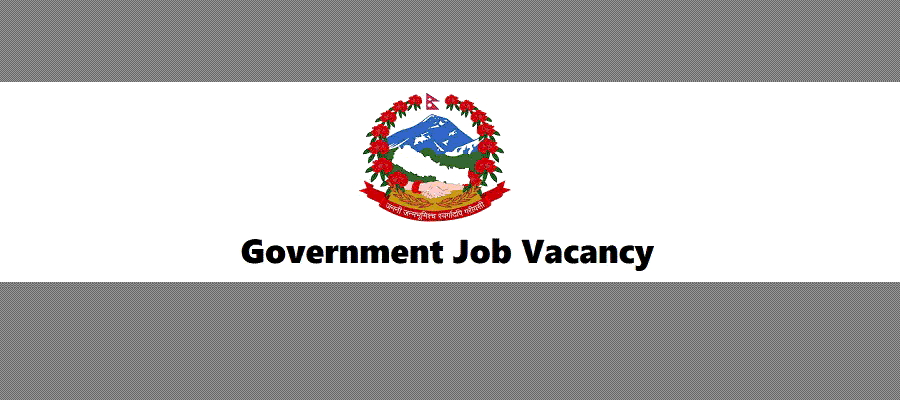 Beldandi Rural Municipality, Kanchanpur, Sudurpashchim Pradesh Nepal Vacancy for AMIN, Surveyor and Field Assistant: Since the detailed staff appoint under the service contract for data collection and data entry of landless Dalits, landless slum dwellers, and unorganized residents from the local level of Beldandi rural municipality, interested Nepali citizens should apply within 7 days from the date of publication of this notice. This notice is published for the information of all concerned has been done
1) Minimum Qualification and Experience Required:
Surveyor: Passed SLC or similar subject from a recognized educational institution and passed a three-year diploma of proficiency in surveying or geomatics or passed certificate level in geography from Science-Physical group and completed at least one year of junior surveyor training.
Amin: Having passed SLC or equivalent in mathematics from a recognized educational institution and received at least one year of junior surveyor training in surveying and mathematics.
Field Assistant: Passed at least 8th (eighth) class from a recognized educational institution
3) Required documents to be attached with the application:
Copy of Laldhang certificate of minimum educational qualification" Copy of certificate of Nepali citizenship
Copy of Experience in case of Field Assistant
Candidate's personal details
Copy of character certificate
One passport-size photograph
3) Age limit: completed 18 years and not exceeding 40 years.
4) In the case of Surveyor and Amin - written and oral interview, shortlist and interview in case of Field Assistant.
4) Service facility: It will be as specified by the rural municipal executive.
6) Last date of application: 2079-04-29 within office hours (if it is a holiday on that day, it will be canceled)
7) Exam date: The notice board of this office will be published later on the website of the office.
8) Contract Period: Maximum 6 months from the date of appointment.
9) Please contact this office for information.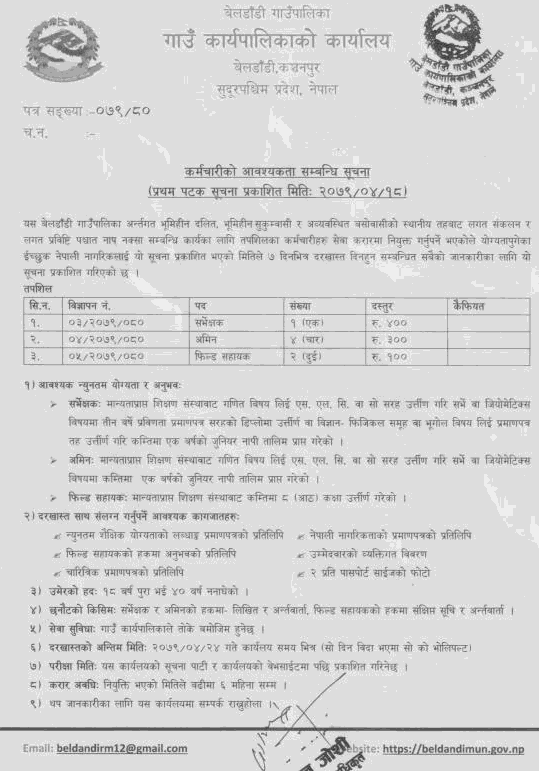 Kanchanpur
Sudurpashchim Pradesh
Job Vacancy
Government Job