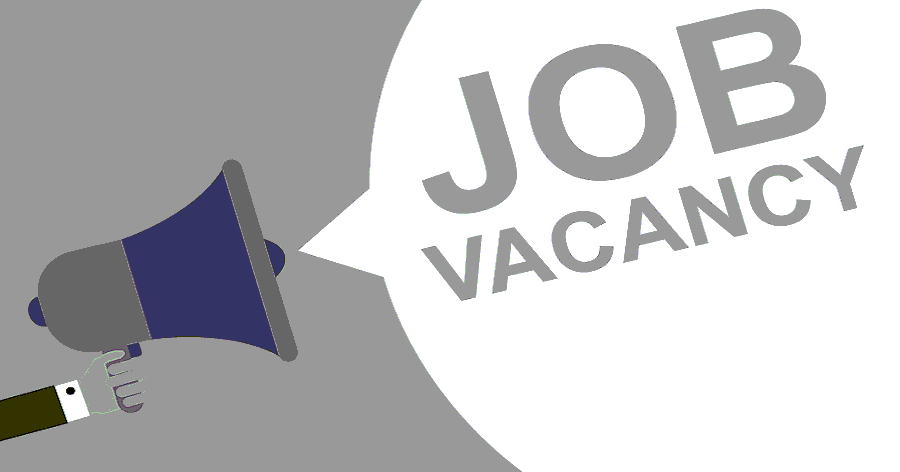 As JBS Urja Pvt Ltd requires employees for the following posts; Applications are invited from interested Nepali citizens who have met the qualifications as per the details.
1. Project Manager - 1 (One)
Minimum Qualification:
At least 2 years of experience in project management and a Bachelor's Degree in a related subject.
Computer / English Language / Local Language
Two-Wheeler Vehicle
Driving License
Type of Exam: Shortlisting and Interview
Location of the project: Madhesh Province and Province no. 1 of Morang, Jhapa, Sunsari
Age limit: 18 years and not exceeding 45 years. The last date of applying for the calculation of age will be considered as the base date 2079-07-03.
Salary facility: As per the rules of JBS Urja Pvt.
Application fee: Rs. 900 only.
Documents to be submitted: All educational certificates from SLC/SEE, a copy of citizenship, a computer training certificate, and 2 passport-size photographs must be attached while submitting the application form.
Application Form Submission Date: From 06/14/2079 to 07/03/2079 (Excluding Office Holidays)
Where to obtain and submit the application form: JBS Urja Pvt. Ltd. Office, Katahari 2, Marg as well as the application form can also be downloaded from the website: www.jbsurja.com.
Selection Rights: All rights related to selection will be vested in JBS Urja Pvt Ltd.
The results of the shortlisted applicants will be published on the website of JBS Urja Pvt. Ltd. www.jbsurja.com on 15th Kartik 2079.
Contact Details:
JBS Urja Pvt. Ltd.
Katahari-2, Province-1, Morang, Nepal
Phone / Mobile No. 9802796022, 98027985486, 9820756517
Email: [email protected] / [email protected]
Website: www.jbsurja.com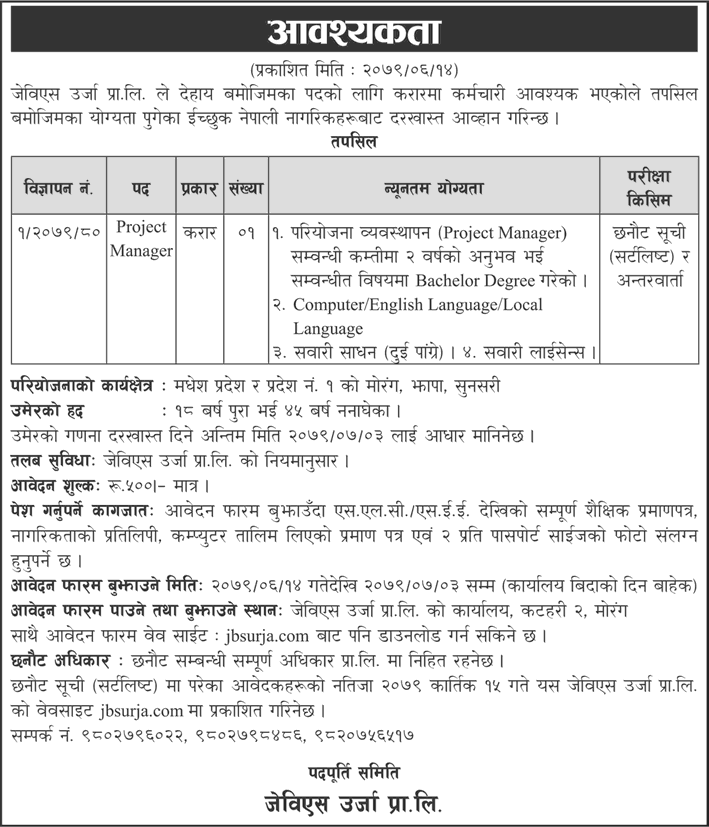 Technical Jobs
Job Vacancy
Engineering Job