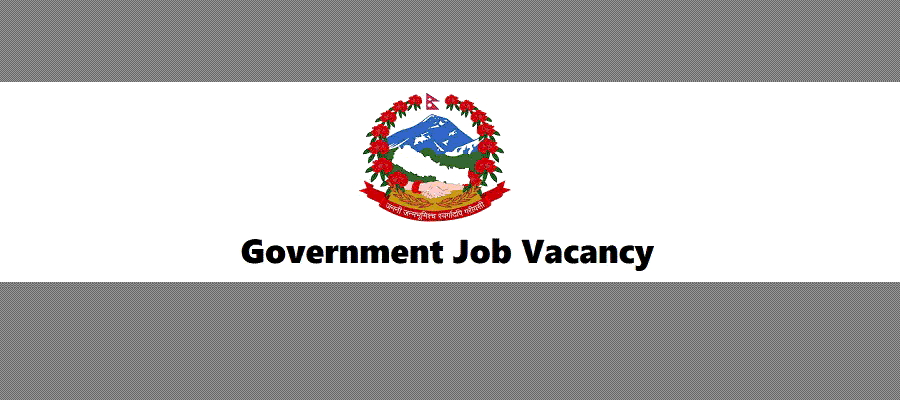 Lisankhu Pakhar Rural Municipality, Office of Rural Municipal Executive, Attarpur, Sindhupalchwok, Bagmati Pradesh, Nepal invites applications for the position of Primary Level Teacher on contract service.
To be listed in the roster group according to the qualifications of the estimated 10 primary teachers to be appointed after the vacancy in the basic level (1-1) in the academic session 2079 in the community school run under Lisankhupakhar Rural Municipality; This information has been published for the interested Nepali citizens who have reached the qualification to apply to this office within 15 (fifteen) days of the publication of the information along with the required documents and receipt of payment of revenue.
Position: Primary Level Teacher
Required No .: 10 (Ten)
Type: Approved posts
Last date to apply: 2079-04-07
1) Provisions regarding listing method and recommendation:
The examination will be conducted as per the syllabus prescribed by the Teachers Service Commission and a list (roster group) will be prepared from among the candidates as per the number mentioned in the notification.
After the demand for teachers from the school, recommendation will be made for the appointment of teachers according to the merit list from the list according to the qualifications.
If the recommended teacher is not appointed, he / she will be removed from the merit list for two years.
At the beginning of each academic session, the roster group will be updated according to the qualification through examination.
2) Minimum qualification required
A) Passed proficiency certificate level or so
B) teaching; Licensed.
C) Age: Completed 18 years and not exceeding 40 years. ,.
3) Place of application: Office of Rural Municipal Executive, Education Branch, Attarpur, Sindhupalchok
4) the Last date to apply: 2079-04-07
5) Contact Date: 2079-04-08
6) Exam Operation Date: The contact date will be specified.
7) Application Fee: Rs. (Rs. 400 only)
8) Service facility: As per the rules of the Government of Nepal
9) Documents to be attached with the application, (Certified copy of the following documents)
Certificate of Nepali citizenship
Certificates of minimum and higher educational qualifications
Relevant level teaching permit
2 copies of the passport-size photo
For more information contact No. 011-691118, 98603900854
First published on 2079-03-25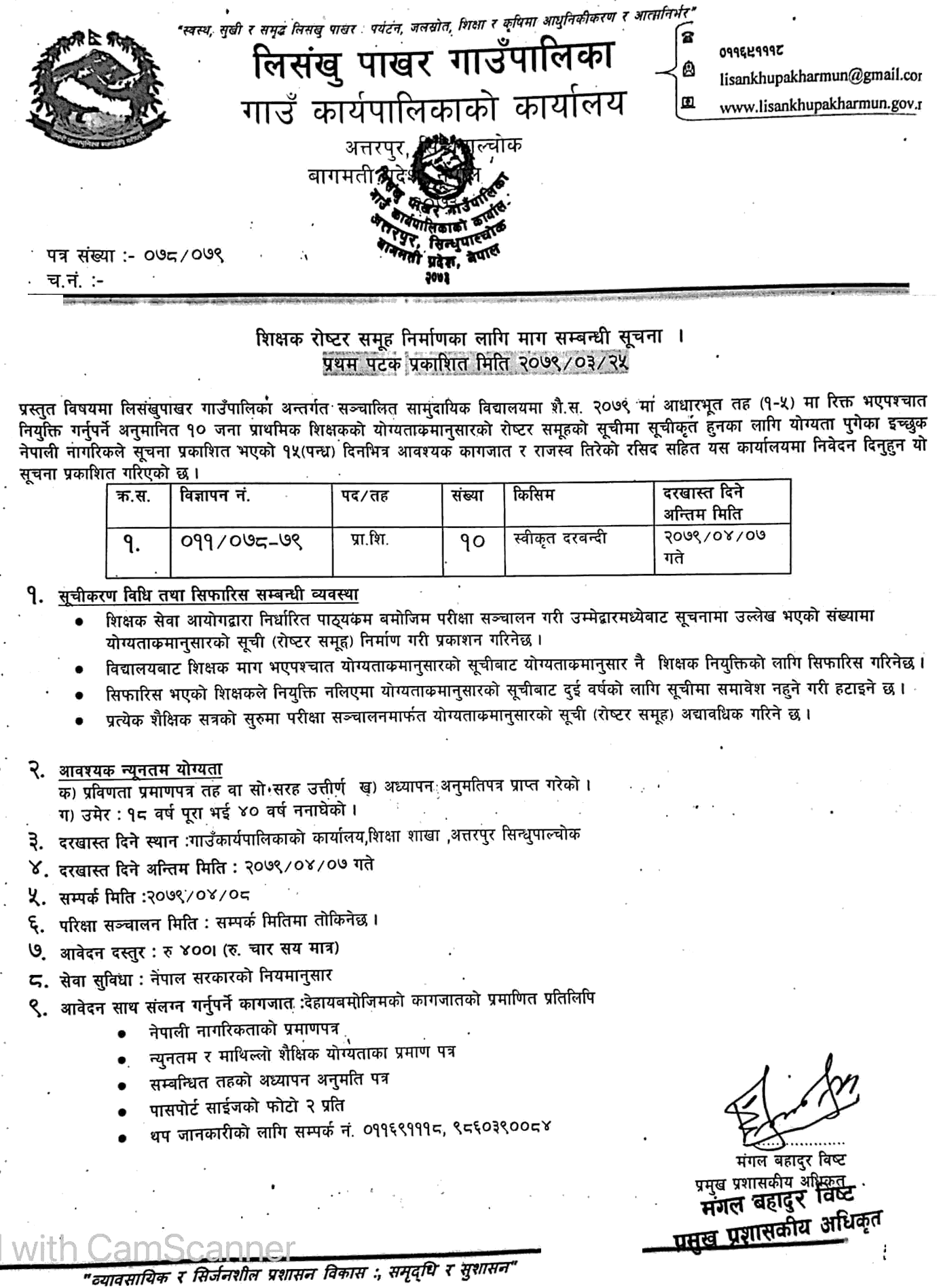 Sindhupalchok
Bagmati Pradesh
Job Vacancy
Government Job