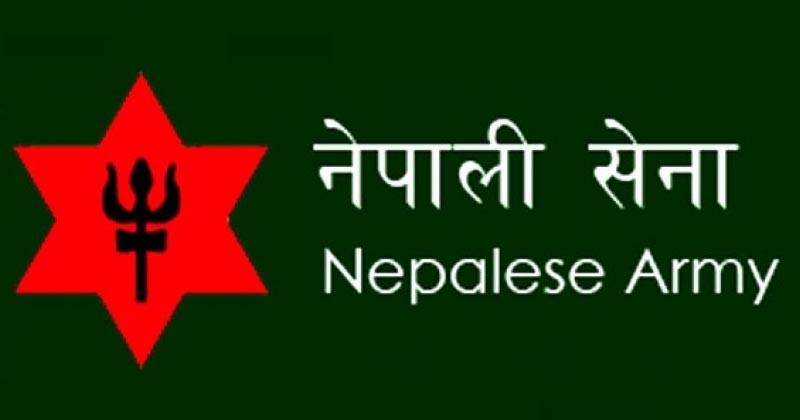 Nepal Army Officer Cadet Vacancy 2079: Nepal Army, Recruitment Selection Directorate, Personnel Department, Jangi Adda Call for applications for the post of Officer Cadet
Applications have been invited to fill up the vacant post of officer (assistant soldier) in Nepali Army through open and inclusive competition. Eligible Nepali citizens are requested to fill out the online application form from the official website of the Nepal Army www.nepalarmy.mil.np along with a print-out of the same and submit the application by affixing a stamp of ten rupees to the designated recruitment center.
Required Number: 229
Date and place of submission of application:
(a) Date of application: From 2079-5-31 to 2079-06-29 and double fee submission from 2079-06-30 to 2079-07-04 will be an additional 7 days. The application must be submitted within the office hours of that period.
(b) If the last date falls on a public holiday, the online application form can be submitted to the concerned center on the opening day of the office.
(c) Venue: Central and Primary recruitment Centres
Application form:
All the candidates must fill out the form openly and pay a fee of Rs. 1,000- (one thousand) will have to be paid. But in case of application in more than one group included in the same advertisement, an additional rate of 20% for each group.
There will be a fee.
(a) In case of applying at Directorate of Recruitment Selection, Jangi Adda [Central Recruitment Centre, Swayambhu Baroodkhana Premises] the said document from any branch of Shree Nepal Bank Limited within Kathmandu to account no. 00101000000001001001 (office code 373013313 and revenue title no. 14224) should be deposited by the candidate himself and the same receipt and a copy of the same should be submitted along with a 1/1 (one/one) application form.
(b) In case of applying to other recruitment centers, the application amount should be coordinated with the relevant recruitment center itself.
Educational Qualification:
(a) Certificate level or equivalent (for Officer Cadet)
(b) Bachelor's degree or equivalent (for Bachelor Officer Cadet)
(For both Officer cadet and Bachelor Officer cadet, compulsory mathematics subject should be taken in SLC/SEE examination)
(a) In the case of the grading system, aggregate marks should be GPA-2/CGPA-1.6 or above but not less than D+ in any subject even if GPA-2/CGPA-1.6. This grading system will be applied as follows.
(1) In the case of applicants applying for the post of Officer Cadet after passing the certificate level or equivalent, only on the educational qualification of certificate or equivalent.
(2) In case of Bachelor Officer cadet only in Bachelor level or similar educational qualification.
(b) In the case of cadets who have passed the Bachelor's level, since they do not have to study for the Bachelor's level which is conducted at Nepali Military Academy from Tribhuvan University, the military training period of the Bachelor Officer cadet will be 15 (fifteen) months.
(First published date 2079-05-31)


Nepal Army Officer Cadet
Nepal Army
Job Vacancy
Government Job