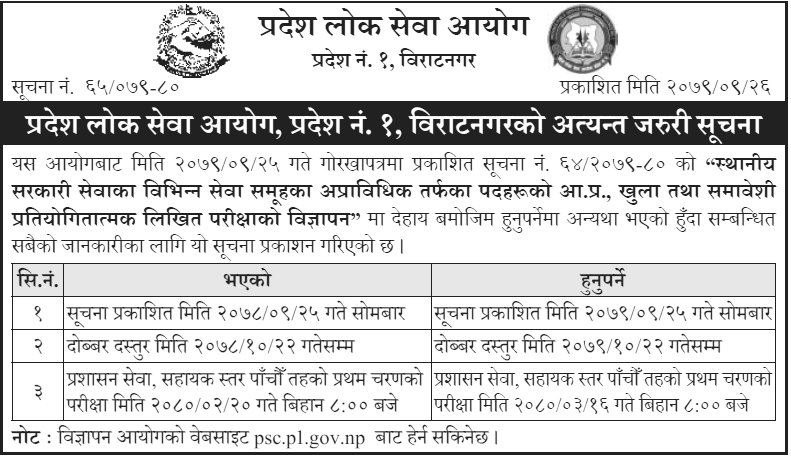 Pradesh 1 Lok Sewa Aayog Amended Vacancy Notice for 4th and 5th Level Positions: Province Public Service Commission, Province No. 1, Biratnagar dated 25-09-2079 published notice No. 19/2079-80 "Advertisement of Internal Competition, Open and Inclusive Competitive Written Examination for Non-Technical Posts of Various Service Groups of Local Government Services" as follows When it should have been otherwise; A notice has been published for the information of all concerned.
Notice published date: Monday 2079/09/25
Double payment date: 2079/10/22
Administration Service, Assistant Level V First Phase Exam Date: 2080-03-16, Morning 8:00 AM
Note: The advertisement commission website can be viewed at www.psc.p1.gov.np.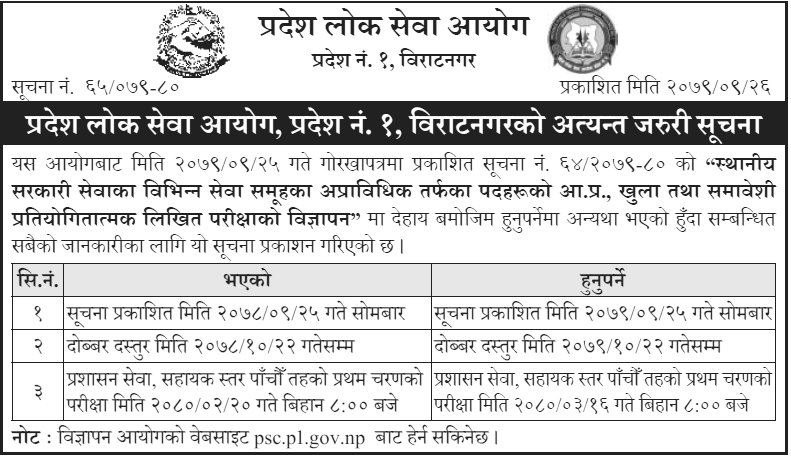 Vacancy Notice Published on 2079-9-25


Koshi Pradesh
Job Vacancy
Government Job