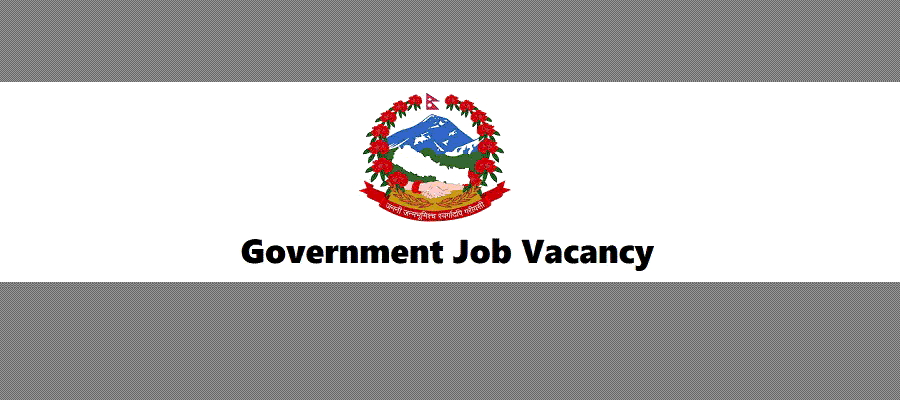 Thaha Municipality Job Opportunities - Apply for Contract Positions
Thaha Municipality has recently announced job vacancies for contract positions. This is an excellent opportunity for qualified individuals in the fields of architecture engineering and agricultural services. Keep reading to find out how you can apply and secure one of these coveted positions.
Positions Available
Architect Engineer, 7th Level Officer: 1 Position
Junior Technical Assistant (JTA), Agricultural Service, 4th Level Assistant: 1 Position
Eligibility Criteria
Candidates must meet the provisional and alternative eligibility requirements as outlined in advertisements published by the Service Commission and State Public Service Commission.
Application Process
Compile Required Documents: Prepare your educational qualification certificates, application form, a copy of the admit card, and the Public Service Commission result publication list.

Email Submission: Send all the required documents to Thaha Municipality's official email ID: [email protected].

Selection Process: Candidates will be shortlisted based on their educational qualifications and will be called for an interview. Selection will be made in order of merit.
Contract Duration
The contract period is until the end of Ashadha 2081.
Note: The contract will be automatically canceled if a permanent position is filled.
Deadline for Application
The last date for submitting your application is 2080/05/11.
Additional Information
For any further queries, please contact the Thaha Municipal Office directly.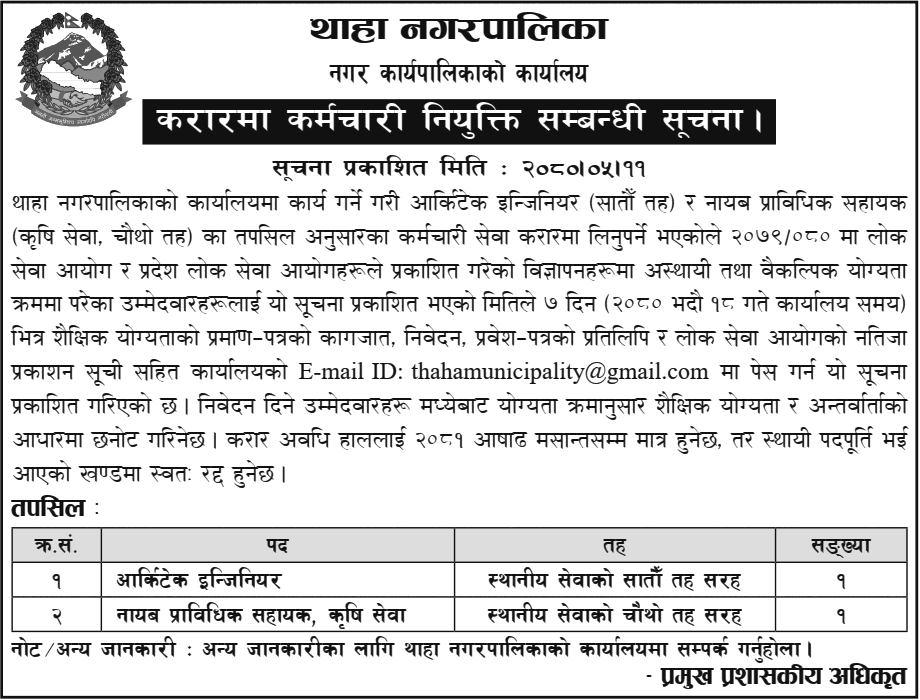 Karar Job Vacancy
Agriculture Job
Makwanpur
Job Vacancy
Engineering Job