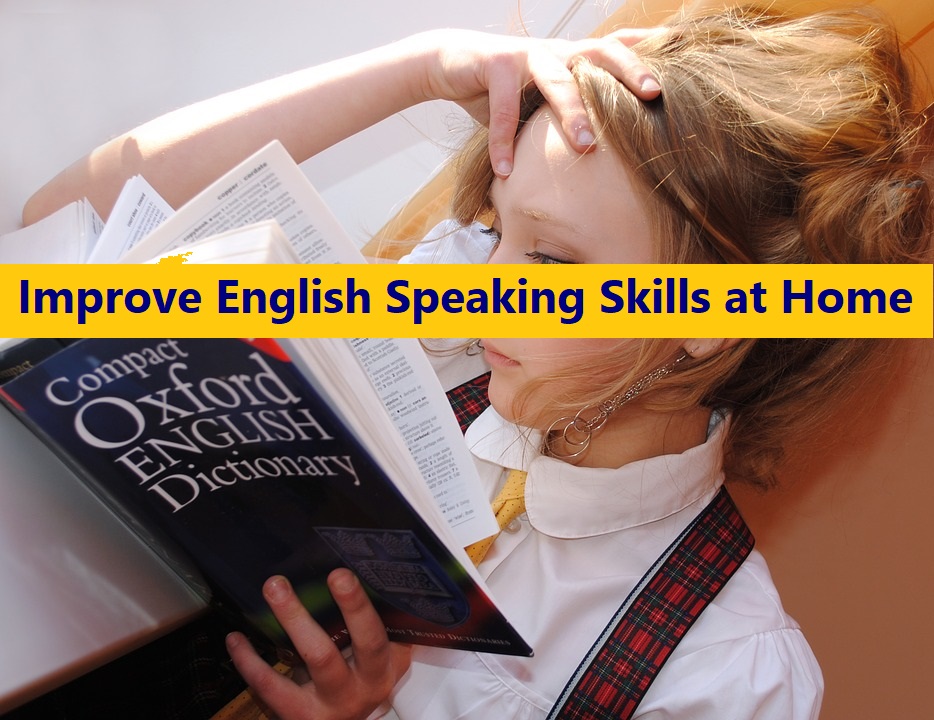 English language is one of the world's most spoken and understood languages. English is the second most spoken language (983 million speakers) in the world after Mandarin Chinese language (1.1 billion speakers). The United Nations Organization Charter has adopted English as the second official International Language after Chinese. Likewise, nowadays 50% of the content on the internet occurs in the English language.
The importance of the English language has been steadily increased and in the coming time, the importance of the English language will also be sustained at the international level. According to the latest data, English is an international language of almost 70 countries. In such a case it is true that if we have mastered in English language, then not only do we get a suitable Job but also we continue to progress in our career. How? First of all, we have to be fluent in the English language so that we get full advantage of every opportunity that comes in our career. Let's discuss this:
Important of English Language Fluency:
Often we feel that English has a lot of importance in school, college and university education in our everyday life. If you join any competitive exam or interview for an internship/job, you must include a proficiency test in the English language Also, you proficient your English language in the interview. If you are proficient in speaking and writing English, then you are getting many opportunities for your studies, training, internships, jobs and any profession from time to time.
Although every language has its own special significance and there is no lack of scholars and decent people in all languages. In the world of Information Technology, English-speaking person is very decent, courteous, modern, educated and intelligent cracked up to be. English is the topmost communication language all over the world. Let's discuss some of the benefits you get from the English Language:
If you are not an expert in the English language then you may not be able to learn any work at any office because often all government and private offices, companies and organizations are involved in various academic, technical, content development and finance related work. Language is the same. If your English language skill set is great then you will continue to get opportunities to grow in your job or career because:
If you cannot speak English, then getting a suitable job for yourself will prove to be a challenge.
Great English Skills means Great Negotiation and Communication Skills.
English executives are much smarter and professional.
The English language provides many opportunities for jobs and career opportunities for us.
English is an essential language for internet and almost all the information is available on the internet in English itself.
You get 'soft power' from the good English skill set.
The good English language skill set proves to be a milestone in getting attractive salary packages.
English provides us with many types of entertainment.
Proficient English grows our confidence grows.
How to Improve English Speaking Skills at Home:
How can you proficient English language skills through self-study? Below are some simple but easy tips for your convenience that you can also try to become an expert in English language and improve English speaking fluency
Do not panic at any time and make your self-confidence.
Prepare a related speaking and writing English environment around you.
Practice daily English speaking and writing, still fluent in the English language.
Continuously practice 4 essential skills related to the English language - reading, writing, speaking and listening.
In order to check your skills in the English language, give the English Language Test from time to time.
Define short-term and long-term goals for learning the English language.
Use new words when writing and speaking and learn some new words every day.
Keep a good dictionary with you.
Read the English Literature of Good Writers.
Play games/word puzzles related to the English language.
Keep taking feedback from time to time.
Apps for English Language Learners:
Nowadays, there is a time of smartphones and you can learn great English on your smartphones through the following apps:
Duolingo - Learn Free Language
Improve English - Word Games
Learn English Grammar - (UK Edition)
Learn English with Babel
Learn Language - Rosetta Stone
Learn Language Busuu
Memorize - Learn Languages Free
English Language Courses:
If you learn a professional course in English language and get a degree/diploma or certificate, then you will have the best skill set of the English language as well as certification which will bring you four chances in your resume and in the next career. The opportunities for promotion will continue to be met. The list of these courses is as follows:
4 Different English Language Courses Of Babel
Basic, Intermediate and Advanced Level Courses
British Council's Special Design Spoken English Courses
English Courses / Programs of Inlingua
New American Institute British, American English Speaking Courses
Pep Talk Skills
Professional English Courses of Englishmate
Professional English Language Knowledge, Mezzo and Wizard Courses Programs of the Oxford School of English
Spoken English and IELTS / PTE Training Program
Spoken English and Public Speaking Courses for Wabstalk
Career Opportunities in the English Language:
Job seekers should have fluency in the English language for almost every job or career, but for your convenience, we are giving roughly some special job or career fields related to the English language:
Office-level jobs in various ministries of Central and State Governments, all government and non-government departments, offices, companies, and multinational companies.
Jobs in the Embassies
Writing and Translation Jobs
Management / Sales and Marketing Jobs
Anger / Anchor / Radio Jockey
A TV and Social Media jobs
Jobs in National / International Call Centers
A career in the medical line
Law Field
Banks and Financial Institutions
Tourism and Hospitality
You must also Read: