Overview
Resunga Multiple Campus was established in 1982 AD (2039 BS) as a community-owned campus located in Tamghas, Gulmi district of Nepal. It is affiliated with Tribhuvan University and National Examinations Board (NEB). This campus is approved by the University Grants Commission of Nepal. Resunga Campus offers Ten plus two, Bachelor Degree and Master Degree programs such as Bachelor of Education (B.Ed.), Bachelor of Arts (BA), Bachelor of Business Studies (BBS), and Master of Education (M.Ed.), and Ten puls two in Management, Education and Humanities.
It is one of the oldest community Campus in this district and imparts quality higher education through renowned faculty members. Resunga Campus also provides scholarship facilities and other state-of-art facilities including extracurricular activities.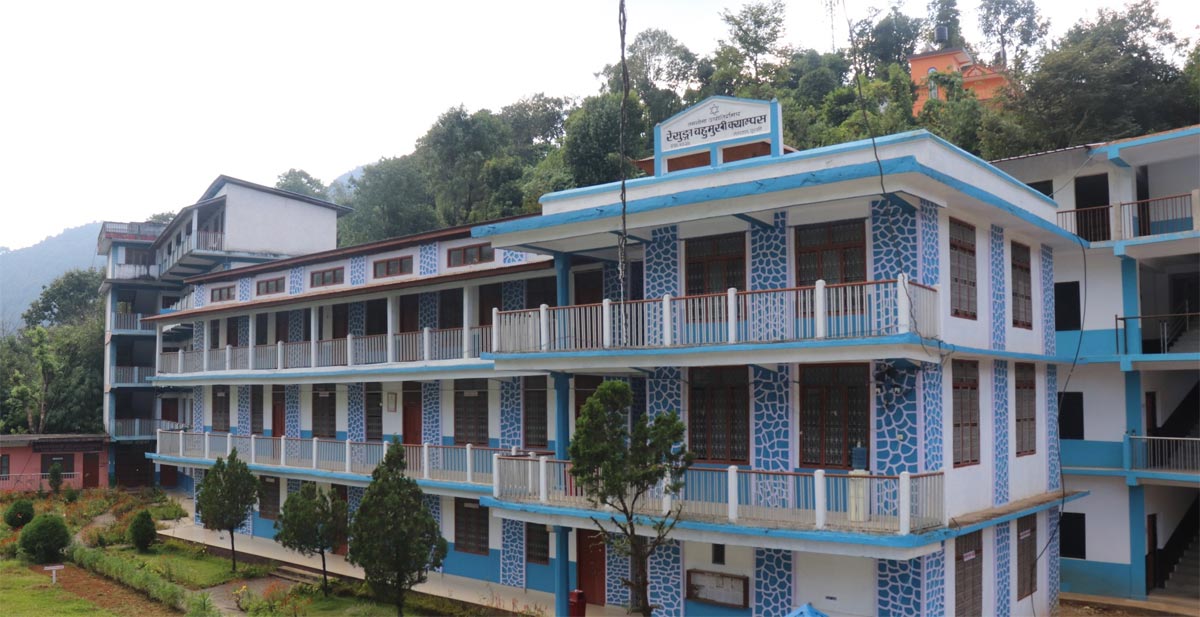 Now, the campus is QAA qualified and the certificate of QAA is given by UGC on 26th May 2019. The foremost vision is to develop Resunga Multiple Campus into a deemed to be university, maintaining quality education. In order to enhance the quality of education, its ultimate mission is to develop new physical infrastructures, expand the market oriented-subjects including the introduction of technical education, enhance the skills and knowledge of the faculty members periodically and expand their exposure to reach the vision.