Overview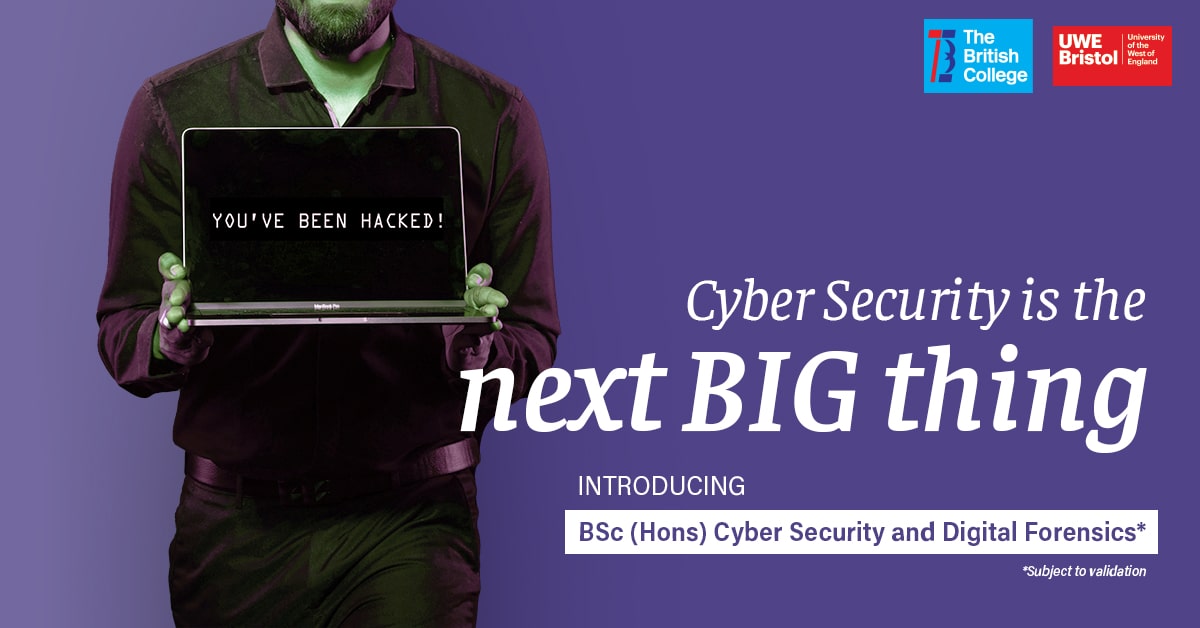 This November, The British College (TBC) will be expanding its extensive range of computing degrees and will be offering the BSc (Hons) in Cyber Security and Digital Forensics.
This brand new course is being offered by the University of the West of England (UWE), which has received accreditation from the Engineering Council and the British Computer Society to run the programme in the UK. Now, it will also be delivered here at TBC, the only BAC accredited College in Nepal.
The surge of internet users in Nepal has significantly increased due to the pandemic and subsequently, so has the risk of cybercrime. The impact of this is evident with high-level security breaches occurring with increasing regularity, and as such TBC has recognized that there is a growing demand for skilled cyber security and digital forensics graduates.
They have therefore launched a programme that will be delivered by a strong team of both academic and industrial experts and is geared to be one of the Colleges highest-ranking degrees for graduate employment - preparing students for careers in computer security and computer crime investigation.
The course will train learners to be able to use the appropriate tools to investigate computer-based activities - including deploying tools and techniques to prevent security breaches and investigate the misuse of computer systems and other devices.