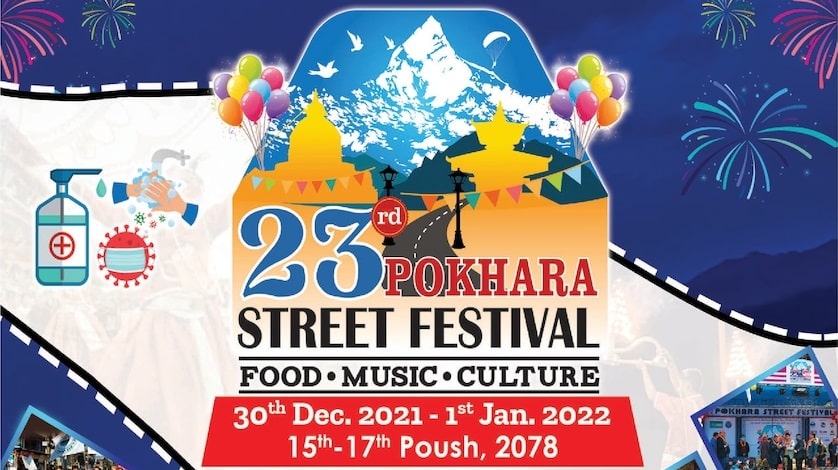 On the occasion of the English New Year 2022, the 23rd Pokhara Street Festival will be organized from 15th to 17th Poush (30th December to 1st January 2022).
The festival is being organized by Restaurant and Bar Association Pokhara (REBAN) with the objective of promoting Pokhara as an 'English New Year's destination'.
Festival coordinator Naresh Bhattarai said that the festival would be organized keeping in view the health standards considering the risk of Covid-19 infection.
Giving information about the activities of the 23rd edition of the festival through a press conference, REBAN said that the festival is being organized to promote tourism with the positive message that 'Pokhara is open'. The festival will be organized in a three kilometer area of ​​the lake side area of ​​Pokhara.
With the objective of eating in the street, having fun in the street, various cultural programs, display of national and international food, double competition, jhaki performance, night concert, boat race, sports competition etc. will be organized by promoting original costumes.
According to Bhattarai, the festival wil Pokhara Street Festival add some impetus to the tourism business which has slowed down due to the Covid epidemic.
Exhibition
Pokhara