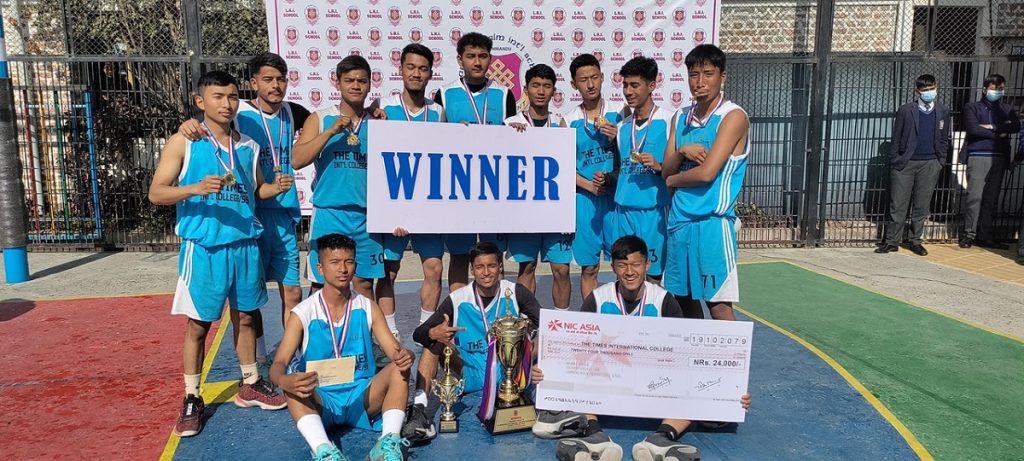 The 9th LRI inter-school basketball and futsal fest has been completed under the auspices of LRI School. Trinity, Global College, Himalayan White House, CCRC, Golden Gate College of Kathmandu valley participated in the program which was held from 13th to 19th of 2079 Magh.
Similarly, DAV, Bernhardt, Triton, Galaxy, Samakhusi Vidyalaya, KCCS, Pushpa Sadan, Navodit, Omega, IMS, Newzenith, Times, Janmaitri S College and the organizer LRI participated.
16 basketball teams and 10 football teams participated in the league and knockout system. When Times and CCRC College met for basketball in the final on Friday, Times College won. When Himalayan Whitehouse College and Kathmandu College of Central State (KCCS) clashed in football, Himalayan Whitehouse won the title.
Trophies, medals, certificates, cash prizes were awarded to the winners, while certificates were awarded to the participating schools.
Devkant Joshi, Principal of LRI, expressed his gratitude to all those who helped to make the competition, which was organized with the aim of harmony, friendship and brotherhood, a success.
Festival