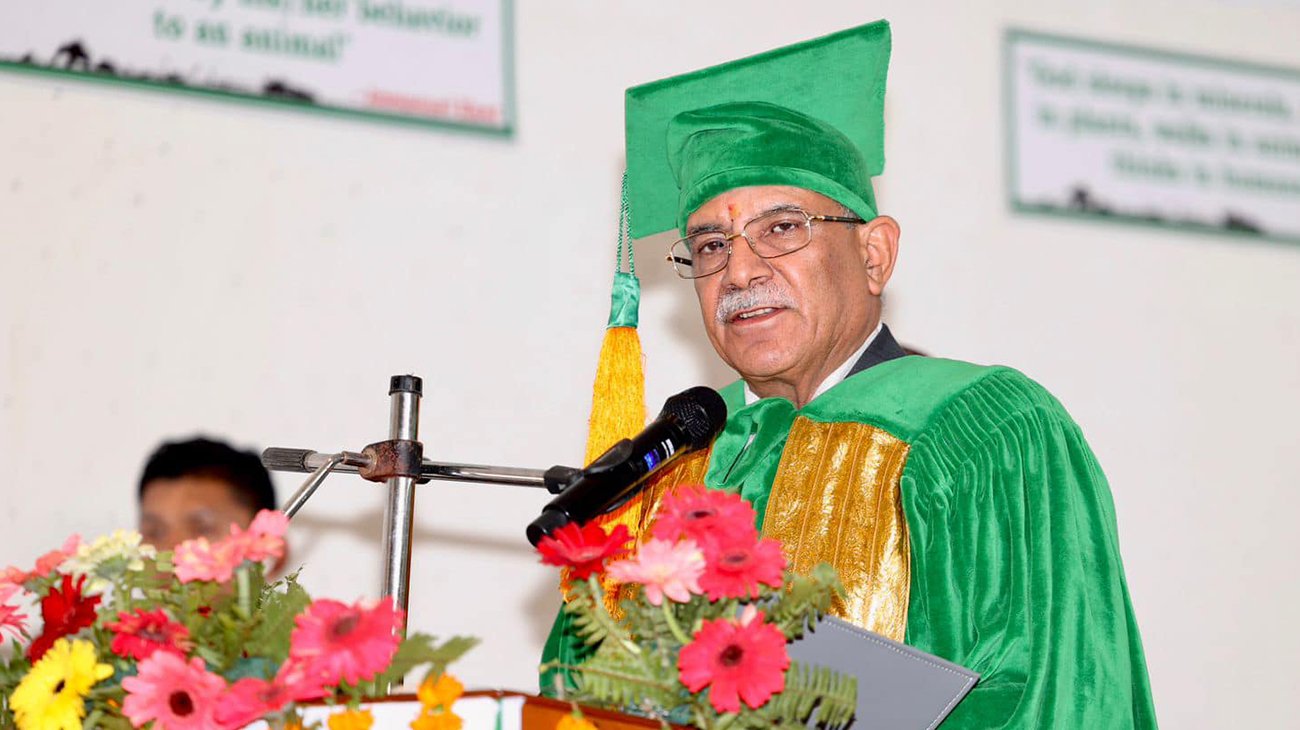 Agriculture and Forestry University Holds Third Convocation Ceremony on Thursday, 30 March 2023
The Agriculture and Forestry University successfully conducted its third convocation ceremony on Thursday, 30 March 2023. The ceremony initiated undergraduate students from the academic year 2072/073 to present and postgraduate students from the academic year 2075/76 to present.
Initiation of Students
A total of 1,850 students were initiated at the convocation ceremony, including 732 undergraduate students and 1,118 postgraduate students. Undergraduate initiation included 468 students from agriculture, 136 from forestry, 150 from veterinary science, and 23 from fisheries science. Similarly, postgraduate initiation included 189 students from agriculture, 61 from forestry, 27 from veterinary science, 49 from veterinary medicine, and 10 from fisheries science.
Chief Guest and Presiding Officer
The convocation ceremony was presided over by Prime Minister Pushpa Kamal Dahal 'Prachanda,' and the chief guest was Dr Y S Parmar University of Horticulture & Forestry's Vice-Chancellor, Prof. Dr. Rajeshwar Singh Chandal.
Medal Award Ceremony
The Vice-Chancellor's medal was awarded to the school that received the highest marks in all three branches, while the Chancellor's medal was awarded to the student with the best marks in the university.
Enrollment Statistics
As of 2023, the university had 934 undergraduate students and 189 students studying in the Faculty of Forestry, with a total of 4,945 students studying in the university. This year, 728 students were enrolled in the undergraduate program, 230 in the postgraduate program, and 14 in the undergraduate program in various departments and colleges under the university.
The convocation ceremony was a significant event for the students, staff, and faculty of the Agriculture and Forestry University, and it was an excellent opportunity for the graduates to celebrate their achievements with their families and friends.
Convocation