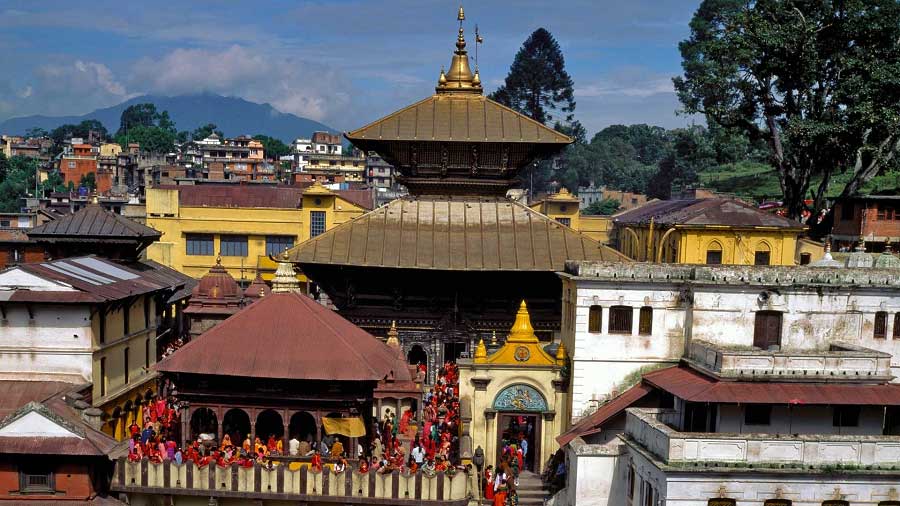 On the night of Falgun Krishna Chaturdashi, Maha Shivaratri is being celebrated by worshiping Lord Shiva on Friday night. It is described in the Puranas, including the Purana, that the devotees receive Shiva Shakti both in this world and in the afterlife, from the Lord Shiva of Ashutosh nature who will soon be pleased to worship Shiva this night.
These four nights are considered as the night of great importance, such as Kalaratri, Vadas, Lakshmipuja's Sukharatri, Krishna Janmashtami's Moharatri and Mahashivaratri. It is also said that Mahadev's Rudraphita is celebrated in February, because of the nature of Mahadeva's weeping or destruction.
One of the fastest days of fasting is the practice of fasting on milk, belts, burnt offerings and praising Shiva overnight. In addition to Pashupatinath of Kathmandu, Haat Sinja Jumla, Nauligaon Bajhang, Mamagaon Rupandehi, Kailashmadu Bajura Chatramath Sunsari, Khalanga Brahmantool will be taking place at Pyuthan. Likewise, all the festivals in the country are scheduled to be held at Leguwa Dhankuta, Shereshwar Mahadev Shobhagava Rukum, Nervadeshwar Okhaldhunga, Halesei of Khotang, Jaleshwar of Mahottari, Doleshwar of Bhaktapur and Ananta Lingeshwar, Santeshwar located at Karaputar in Lamjung.
Many monks have already arrived at the Shivalayas including Pashupatinath. In the premises of Pashupatinath Temple, Nagababa has raised the smoke. Many monks have also come from Himachal Pradesh, Haryana, Gaya, and Kashi in Kalamochanghat, and among them, the tribe of the best sadhu is also in Dhoni.
The monk has also woken up in the Akhada of Kalamochan. At Pashupatinath, Pashupatinath is worshiped by offering extra Mahadeep, Akhanddeep, Deepotsav and Laksh Belpatra along with four other forms of worship, including Panchamrit at night.