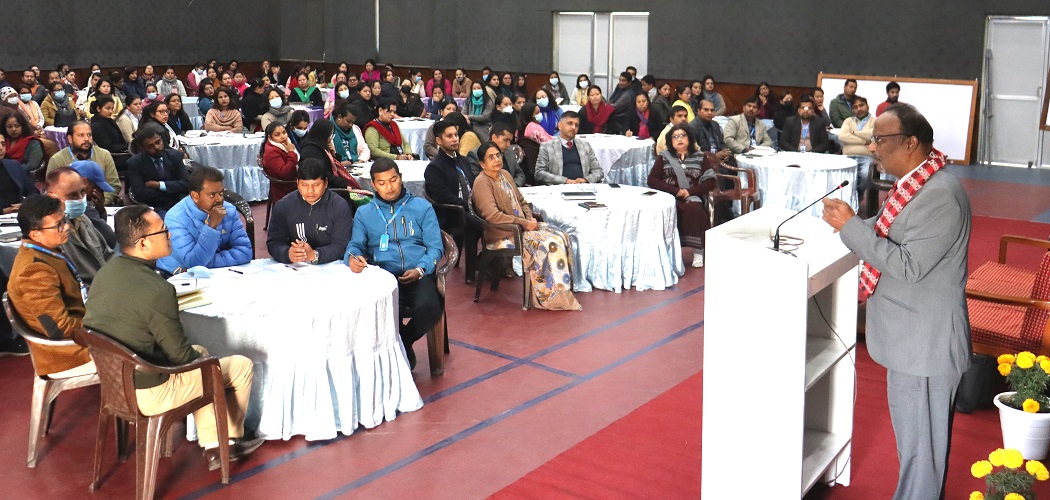 DAV School has conducted a three-day Neuro Inclusion training and workshop seminar targeting teachers from Friday. According to the school, 20 percent of the world's population is neurodivergent and neurodivergent scholars believe that they should be taught in a different way.
According to the school, in the three-day training, Joel S Godi is training the participants on the identification of neuro-divergent students, the teaching methods, and the encouragement they need. French trainer Catherine Guimard said that although the educational system established in the world has succeeded in addressing the needs of the majority of the population, the concept of neuro inclusion is new even in developed countries. She also said that it is very happy news that there is interest in this subject in Nepal.
The Principal of DAV School, Dr. Bhuvaneshwari Rao expressed her opinion that every student should have the opportunity to study happily in the school and she is confident that the concept of neuro inclusion will help the students to develop their inherent potential. In the seminar, Australian coach Watali Phillips-founder of Neurogifted, Sarah Lewis founder of Ward Defrently, UK, and S'Edeni Elizabeth Wiklander have trained.
Anil Kedia, president of DAV school, expressed confidence that this training will be successful in bringing educational awakening in Nepal. The chairman also informed that from the next academic term, a neurodivergent curriculum will be prepared and the teaching process will be carried forward. According to the study, world-renowned scientists, industrialists, artists, and other professionals are neurodivergent, said the chief trainer Joel.
Conference