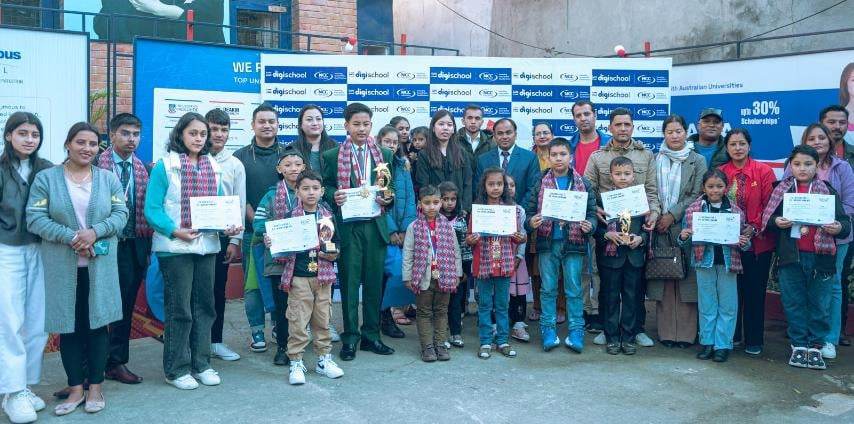 Digischool Global has organized the Changa Chet program. The tournament, which was conducted from September 1 to 25, lasted for almost three weeks. The theme of the competition was "Festivals in Nepal", which featured more than a thousand creative projects from several schools. The prize distribution ceremony was held on 26 November.
In addition to the distribution of prizes, IoT projects were showcased, and experiences were discussed among parents, principals, and teachers. The winner was announced on the 9th of Ashwin. In addition, a total of four winners were selected from each of these categories four categories: Explorer, Navigator (1 & 2), Navigator (3 & 4), and Trailblazer.
Digischool Global has been empowering students and teachers through its courses and numerous workshops held throughout the year. Meanwhile, as part of the annual inter-school competition, the Changa Chet program reveals the wide range of creativity among students, the institute says.