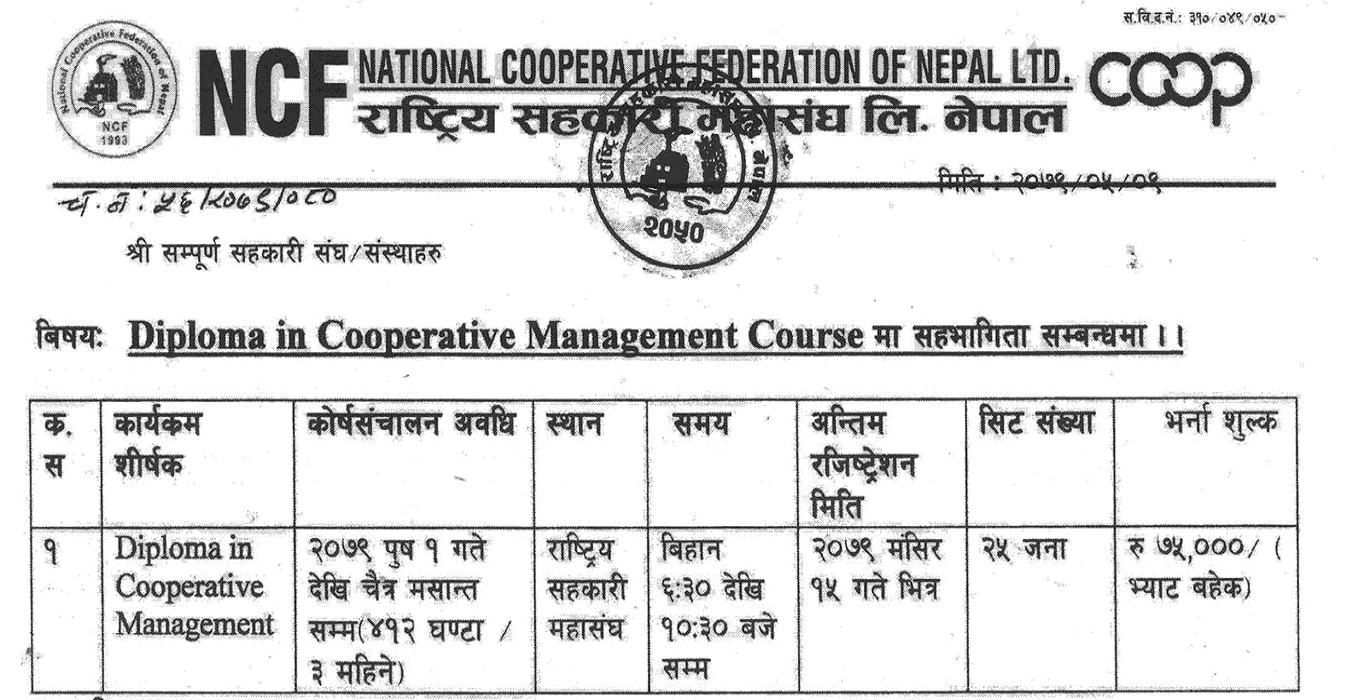 It is a well-known fact that due to the lack of professionally skilled manpower in the cooperative sector of Nepal, the services of the cooperative associations/organizations are not being operated in a quality and sustainable manner. Keeping this in mind, National Cooperative Federation Ltd. Nepal is going to conduct the Diploma in Cooperative Management course for the first time in the current fiscal year 2079/080 by incorporating important topics related to the effective management of cooperative organizations.
Since the Diploma in Cooperative Management Course is going to be conducted with the technical support of Kathmandu University in coordination with the same university to facilitate and certify the class; It is a sincere request to nominate the following qualified persons from that association/organization and send them to the federation by filling the registration form attached with this letter.
Required Qualification:
1) In the case of officers/CEOs/managers and other employees of cooperative associations/organizations, at least 3 years of work experience in cooperative associations and passed 10+2 Or equivalent.
2) For other participants, the minimum has passed graduation level or equivalent in management subject.
| | |
| --- | --- |
| Program Course | Diploma in Cooperative Management (DCM) |
| Total Duration of Course | From 2079 Poush 1 to End of Chaitra 2079 (Total 412 Hours / 3 Months) |
| Location | National Cooperative Federation of Nepal (COOP) |
| Time | 6:30 AM to 10:30 AM |
| Last Date for Registration | Till 2079 Mangsir 15 |
| Total Seats | 25 Persons |
| Admission Fees (Including VAT) | Rs. 75,000 |
Other Details:
Since the seats are limited, the participants will be selected according to the specified criteria, giving first priority to those who register first.
You can download the registration form from www.ncfnepal.com.np.
The amount for the registration fee is in the name of Rashtriya Sahakari Mahasanghan. Ltd. Account No. of National Cooperative Bank Baneshwar Branch. 13000014 and Rashtriya Commercial Bank Pulchok Branch Account No. 1140100002401001 can be deposited by bank voucher or cash at the account branch of the federation. Also, the registration fee and form can be sent through [email protected], [email protected]
For more information:
National Cooperative Federation of Nepal (COOP)
Phone No.: 9841560076, 9860980022, 01-5010116,
Pulchok, Lalitpur, Nepal
GPO Box: 11859, Kathmandu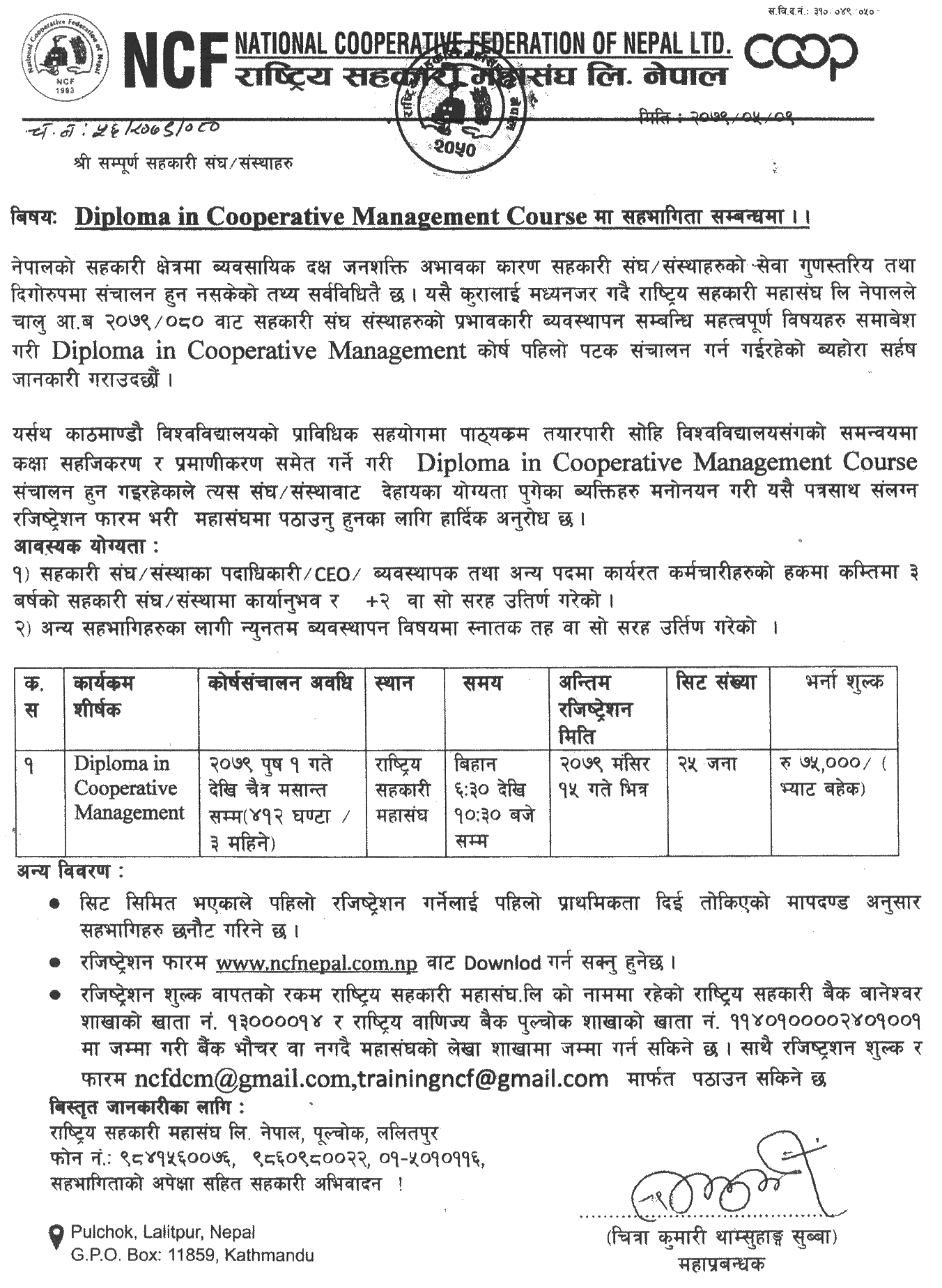 Diploma Level