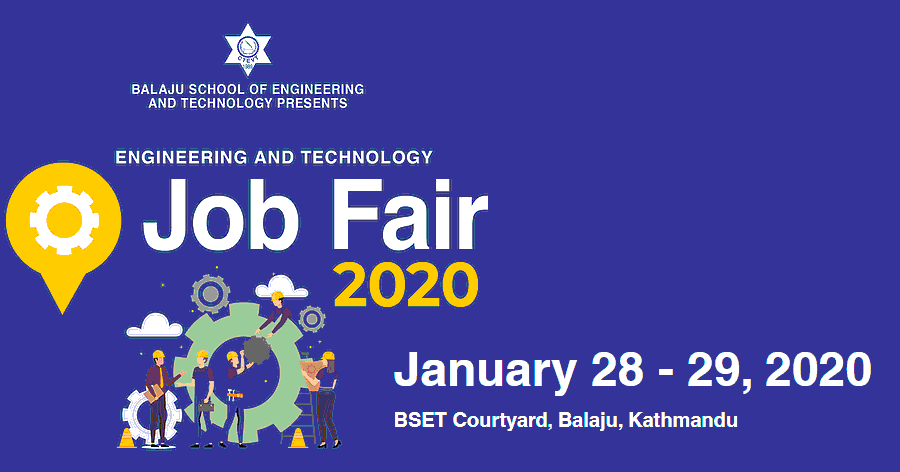 Balaju School of Engineering and Technology presents Engineering and Technology Job Fair 2020:
Balaju School of Engineering and Technology (BSET), Balaju, Kathmandu is hosting a job fair event on Magh 14 - 15 (January 28 - 29) in the BSET promises. The job fair is open to Diploma and TSLC students from Mechanical, Electrical, Civil Engineering, Sanitation, and Automobile trades. Come and explore opportunities with major employers like CE Metal, Omni Motors, Safe Steels, and more! Please register before attending the event.
For more information and for the registration form, please visit www.bsetjobfair.com.
150+ Vacancies for mechanical /civil / Electronical Engineering, Sanitation and automobile graduates of diploma and TSLC programs.