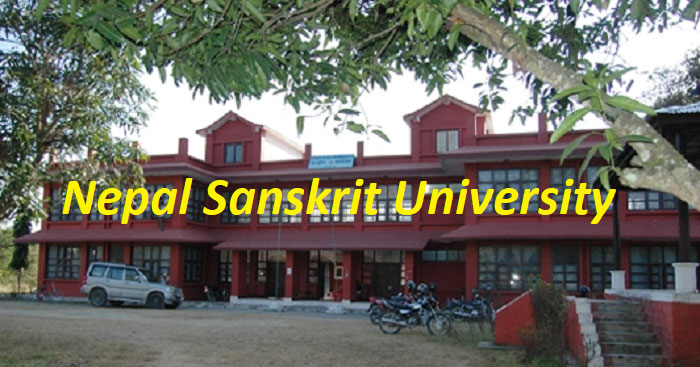 Fifth Convocation Ceremony of Nepal Sanskrit University
Nepal Sanskrit University is pleased to announce the upcoming fifth convocation ceremony, a momentous occasion for all graduates and the university community. This event will be held on June 14, 2023, on the premises of the central office.
Event Details:
Date: Wednesday, 2080/02/31 (June 14, 2023)
Location: Nepal Sanskrit University Central Office
Notice and Information:
In order to inform all concerned individuals about the fifth convocation ceremony, Nepal Sanskrit University has released an official notice. The notice was published on February 8, 2080, in the town of Beljhundi, Dang.
Contact Information:
For further details and inquiries regarding the convocation ceremony, interested individuals can reach out to the NSU Examination Control Office. The office can be contacted at the following phone numbers: 082-400010 and 082-400016.
Additional Resources:
For more comprehensive information, participants can visit the official website of the NSU Examination Control Office at nsuexam.edu.np. Additionally, the website of the Nepal Sanskrit University central office, www.nsu.edu.np, also provides valuable insights and updates.
The fifth convocation ceremony of Nepal Sanskrit University is a significant event for the university and its graduates. By following the provided information and utilizing the available resources, participants can ensure their engagement and readiness for this momentous occasion. For any further assistance or clarification, please reach out to the NSU Examination Control Office.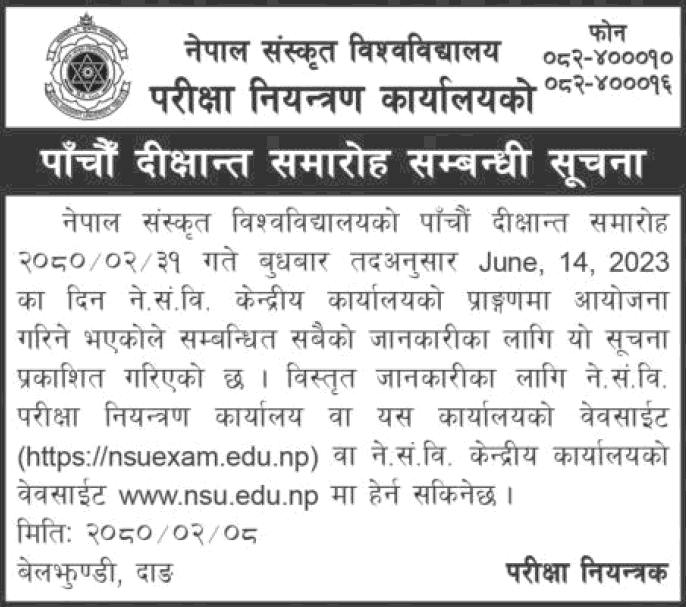 Convocation