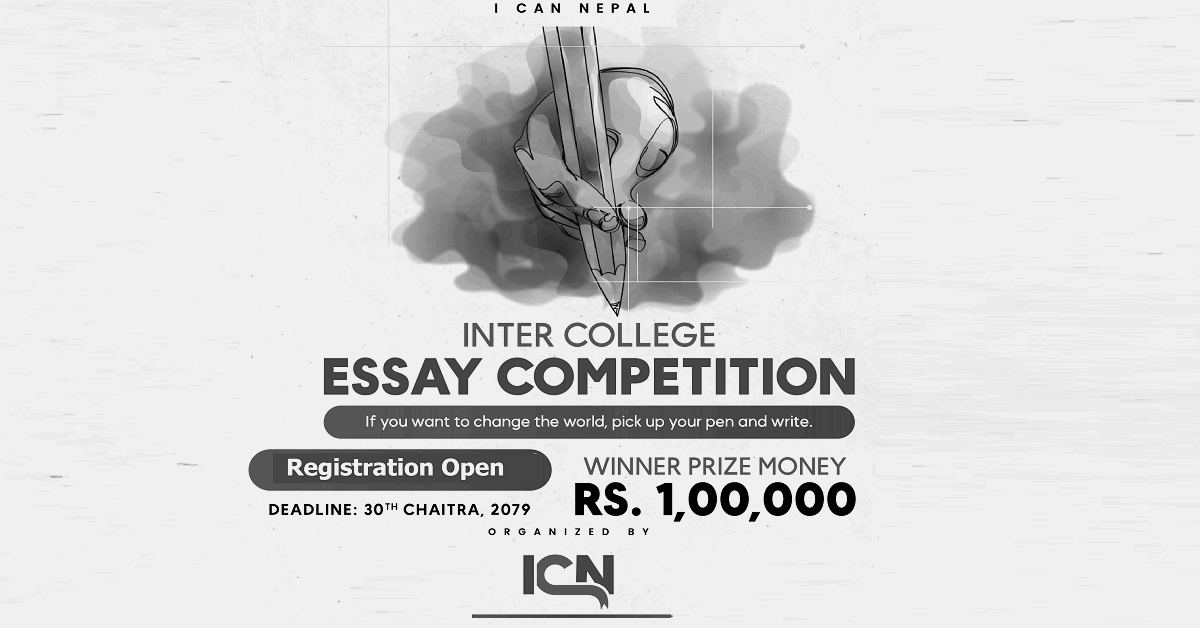 I Can Nepal Call for Participation in Inter-School Essay Competition on "Your Stand against Corruption"
Are you a Nepali student looking for a platform to showcase your creativity and writing skills? I Can Nepal announces an Inter-School Essay Competition to inspire Nepali students and provide them with an opportunity for national and international recognition. Here's what you need to know:
Competition Details:
The competition is open to students from grade 11 to Bachelor's Degree with no age limit.
Participants have to write an essay on the theme - "Your Stand against Corruption."
No more than 25 students from one college can participate.
The registration charge is Rs.100.
The submission deadline is the 30th of Chaitra 2079.
The application link is provided in the contact section below.
Benefits of Participation:
The competition will provide a unique opportunity for students to gain valuable experience, showcase their talents, and gain knowledge about different aspects of life.
The Inter-School Essay Competition aims to inspire and promote Nepalese students to become the best people they can be, further representing Nepalese identity globally.
The best essays will be published in "The Best Essay Collection" eBook, and royalties will be distributed accordingly.
The winner will receive a generous scholarship.
Prizes and Winnings:
Winner Prize pool is Rs. 100,000.
Top 50 participants will get Creative Writing excellence certificates.
How to Participate:
To participate in the competition, fill out the entry form at the provided link.
Participants are encouraged to showcase their best writing and take this opportunity to further excel in their knowledge and skills.
Contact:
For more information and details, please contact 9840255777.
The application link for I Can Nepal's Inter-School Essay Competition: Application Form
Click on the link to access the application form and fill in the required details to participate in the competition. Remember to submit your essay on the theme "Your Stand against Corruption" before the submission deadline of the 30th of Chaitra 2079.
Competition