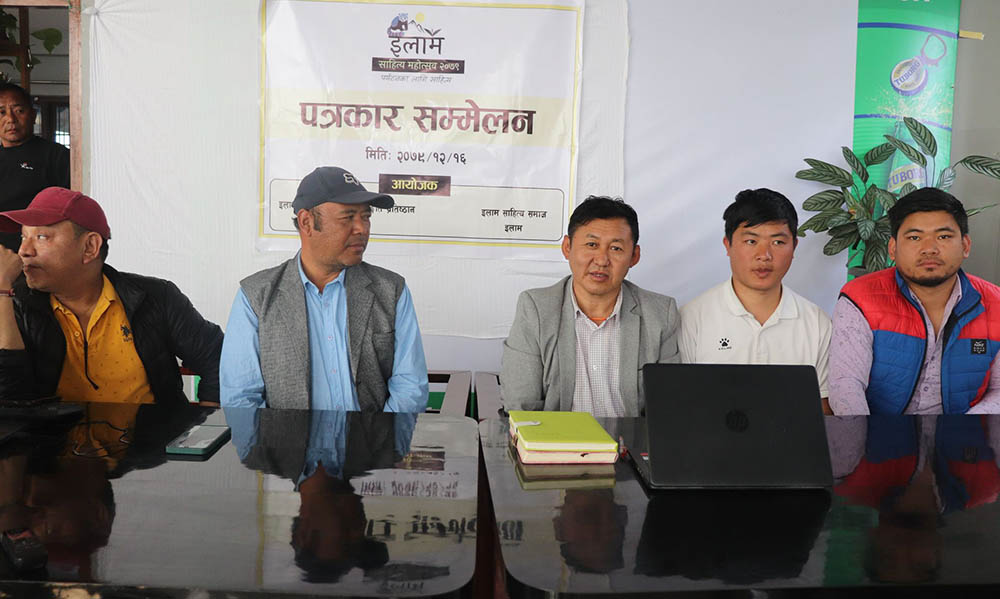 Ilam Literature Festival to Promote Tourism in Ilam District: A Gathering of Literary Enthusiasts
Ilam, a small hill district in Nepal, is set to host the 'Ilam Literature Festival' on the 26th and 27th of Chaitra 2079 to promote tourism in the area. The festival is organized by the Elam City Literary Arts Academy and Elam Literary Society, and the theme for this year's event is 'Literature for Tourism'.
A press conference held by the society president, Surendra Rai, revealed that more than 150 literary figures from Nepal and India will participate in the festival. The participation of writers from places like Jhapa, Morang, Chitwan, Hetaunda, Kathmandu, Pokhara, and other places in Nepal, along with writers from Sikkim, Kalingpung, Darjeeling, Kolkata, Jharkhand, and Siliguri in India, will make the event a gathering of diverse literary enthusiasts.
The festival's main focus will be on discussing local consciousness in poetry, art, and tribal beauty consciousness, from Mahabhara to Tista, inclusive writing, Eastern language in Nepal's tourism, and when Koshi province will become a number one province, among other topics. The president of Nagar Kala Sahitya Academy, Prakash Thamsuhang, has expressed his excitement over the event and believes that it will help promote tourism in the region.
The Ilam Literature Festival is a continuation of the Sahitya Mahotvas organized in 2076, and despite the challenges posed by COVID-19, the organizers have decided to carry on with the event this year. With the literary gathering poised to promote tourism in the district, the Ilam Literature Festival is an event not to be missed by literary enthusiasts and tourists alike.
The Ilam Literature Festival is an exciting event that promotes tourism in the beautiful district of Ilam while celebrating literature and culture. It is an excellent opportunity for literature enthusiasts to come together and share their ideas and experiences. With a diverse range of topics and participants, this festival promises to be an enriching experience for all those who attend.
Published on 31st March 2023
Conference
Ilam