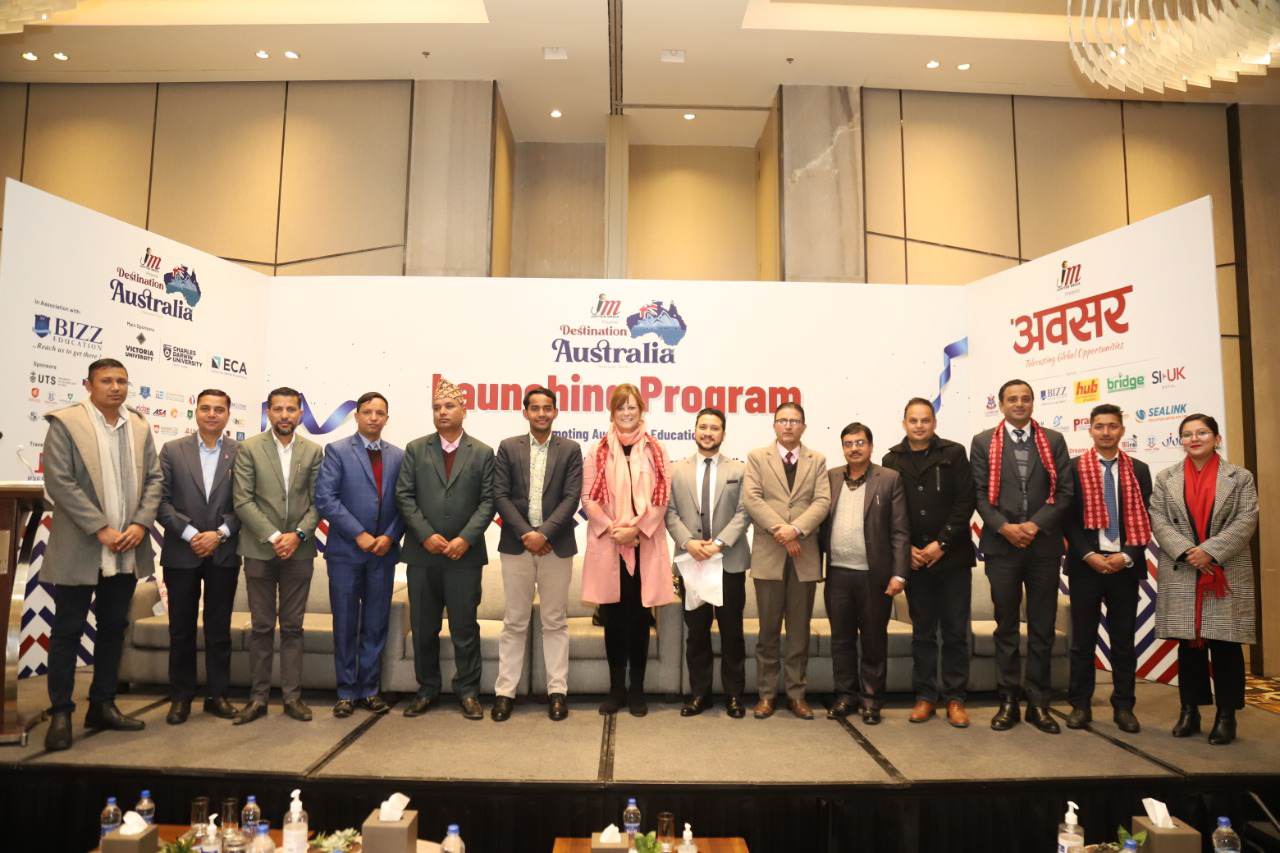 Jupiter Media has launched the television program package Destination Australia. A television program package Destination Australia was launched in the midst of a grand program at the Marriott Hotel in Kathmandu. The program was launched in the presence of the Australian Ambassador to Nepal, Felicity Volk, among others. The program also featured a short audio-visual presentation aimed at providing information about Destination Australia.
While watching the audio-visual, Ambassador Volk, the chief guest of the program, believed that the Destination Australia program would provide real information about the Australian educational system. Ambassador Volk said that the Destination Australia program has worked as a bridge between Australian educational institutes and Nepalese students and that this presentation by Jupiter Media is probably the first in Nepal. Professor Raju Acharya, president of Jupiter Media, gave his welcome speech and expressed his happiness that the Destination Australia program has become an excellent educational program and expressed his hope that the support and cooperation of various educational institutes and consulting centers will continue. Professor Acharya said that this program will prove to be a milestone in raising the standard of academic and professional life of students.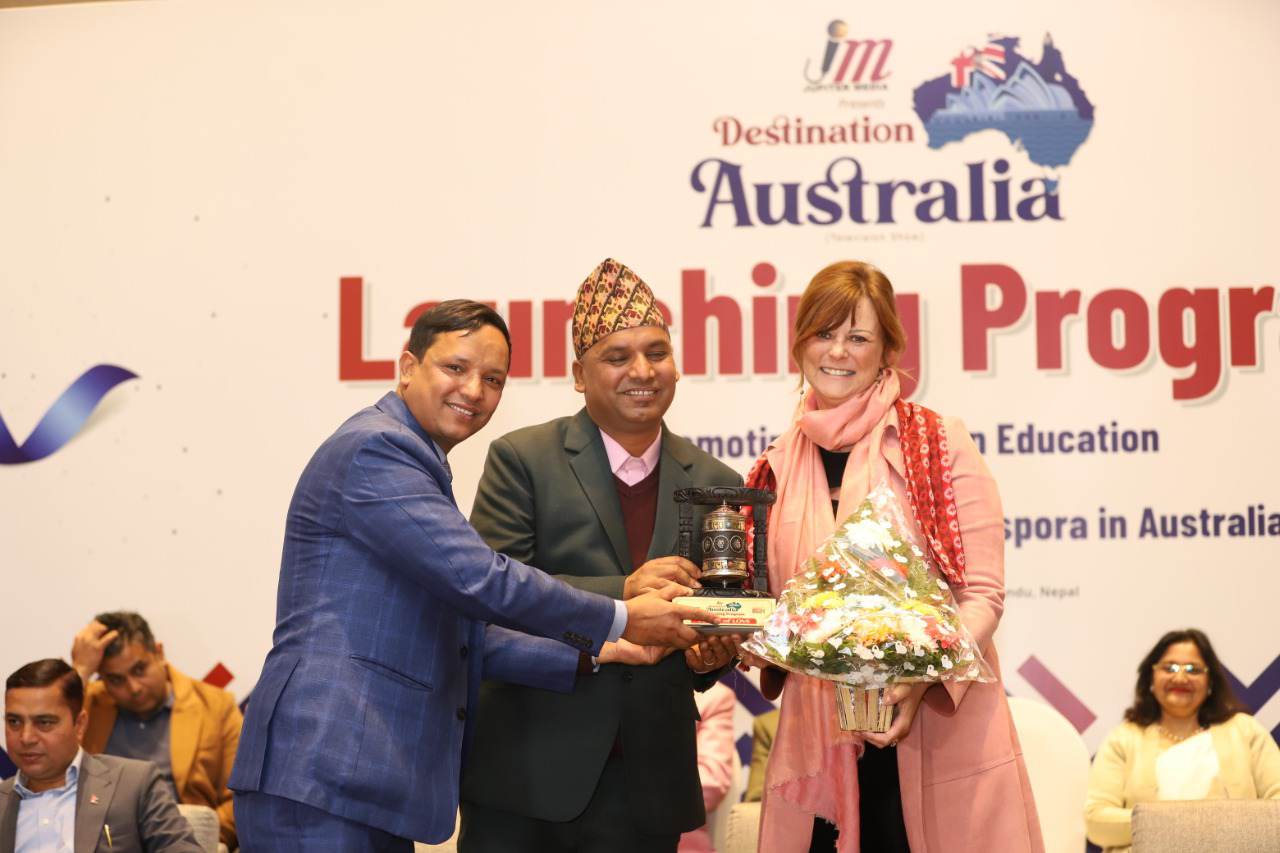 Officials and representatives of various national and international educational and social association institutes in the program wished the success of the Destination Australia program and expressed confidence that Jupiter Media will present similar educational useful content in the future.
Giving a vote of thanks at the end of the program, Jupiter Media Director Sunil Acharya expressed his commitment to fulfill the dreams of students who want to go to Australia for higher education with the Destination Australia program. Director Acharya said that Jupiter Media is always ready for the improvement of the educational sector of Nepal and said that Jupiter Media will move forward more strongly in the future.
In the program, various educational counseling centers and institutes were honored by giving the symbol of love. The program Destination Australia covers universities and educational institutions in five Australian cities.
In addition, the program also packaged interactive sessions among the Nepalese community currently living in various parts of Australia, highlighting their personal and professional success. The Destination Australia program will be broadcast on NEWS 24 television. The organizers hope that the series will be beneficial for students seeking higher education in Australia.