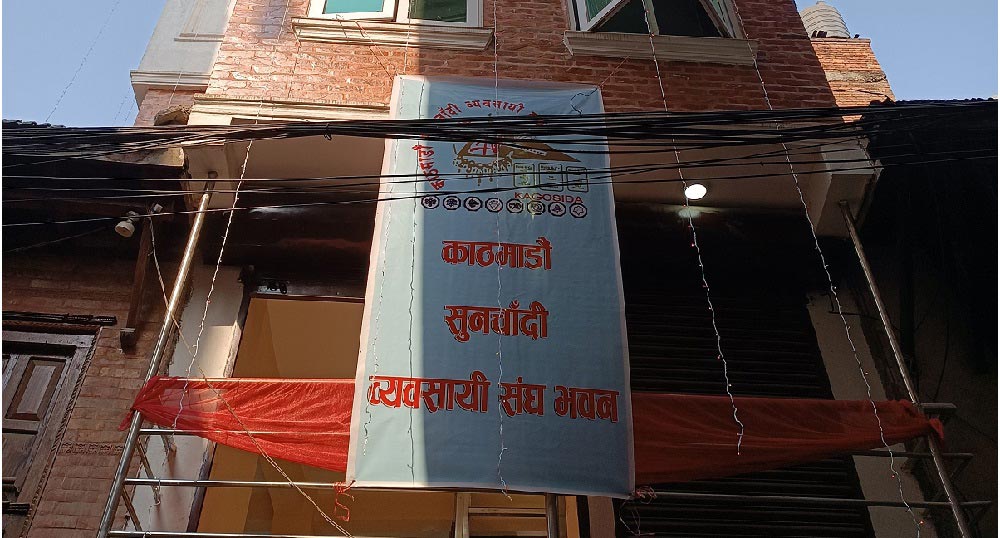 Kathmandu Gold And Silver Dealers Association (KAGOSIDA) Inaugurates Training Building to Boost Nepali Kaligarh Production
Kathmandu Gold and Silver Dealers Association (KAGOSIDA) inaugurated its second building on Saturday, located in Kusumbiyalachhi, 17 Ward, Kathmandu Metropolitan City. The building was inaugurated by Janakavi Durgalal Shrestha and the President of the Nepal Gold and Silver Dealers' Association (NEGOSIDA), Manikaratna Shakya. The new building is aimed at providing training in the production of traditional and modern gold jewelry as well as identifying gold and gemstones.
The newly inaugurated building will offer training classes, laboratories, meeting rooms, rest areas, and a cafeteria for trainees. It has also received affiliation from the Council for Technical Education and Vocational Training (CTEVT) for training, which will provide international recognition to the trainees.
KAGOSIDA President, Suresh Shakya, stated that the shortage of Nepali Kaligarh has led to a dependency on foreign Kaligarh for jewelry making. The new building will help address the problem by providing training and employment opportunities to the native youth. Chairman Shakya believes that this new building will become the main building for the academic council and training related to gold and silver.
The former president of the association and coordinator of the building committee, Mahendra Ratna Shakya, expressed confidence that the building will significantly boost the production of Nepali Kaligarh. Additionally, the Member of Parliament of Bagmati Province, Hari Prabha Khadgi, noted that providing training in making gold jewelry will help prevent youth from migrating abroad.
Khadgi stated, "Nowadays, many young people are migrating abroad in the name of education and training. If training and employment can be provided in the country, the youth can be prevented from going abroad. I believe that the training to be conducted by the Kathmandu Gold and Silver Business Association will also help the youth to return to their country."
Kathmandu Metropolitan City had contributed 72 million rupees to build the training building when Vidyasundar Shakya and Khadgi Mayor were deputy mayors. The training center is expected to address the shortage of Nepali Kaligarh, provide employment opportunities to the youth, and prevent them from migrating abroad.
Training
Kathmandu