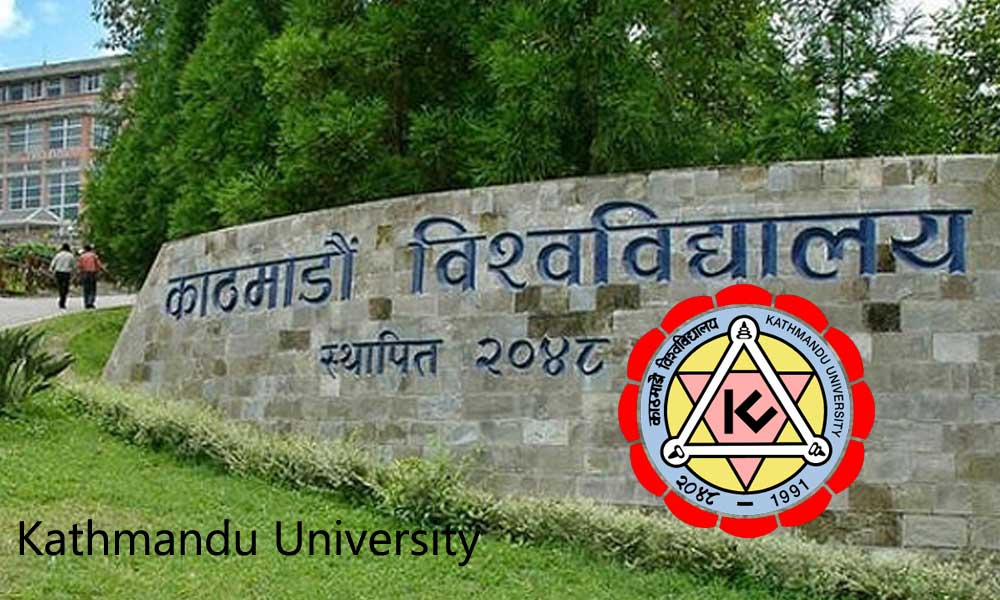 Kathmandu University Notice regarding filling of application form for 28th Convocation (First Phase). Since the 28th convocation ceremony (first phase) of Kathmandu University will be held on Mangsir 29th Thursday, 2079 (Thursday, December 15, 2022). All the students who have passed Ph.D., Master's Degree, and Bachelor Degree from the School of Arts Education / Engineering / Management / Science / Medical Sciences / Law of Kathmandu University by Mangsir 4, 2079 (November 20, 2022) are advised to apply online as follows to participate in the convocation ceremony.
1) The application form can be filled out at www.convocation.ku.edu.np.
The bank voucher for the convocation fee, documents to be submitted, and application form should be submitted through this website.
2) Application form submission date: Kartik 2 to Mangsir 8, 2079 (October 19 to November 24, 2022)
3) Detailed information about the convocation program will be published later.
4) Information about the program of the next phase of the convocation ceremony will be notified later.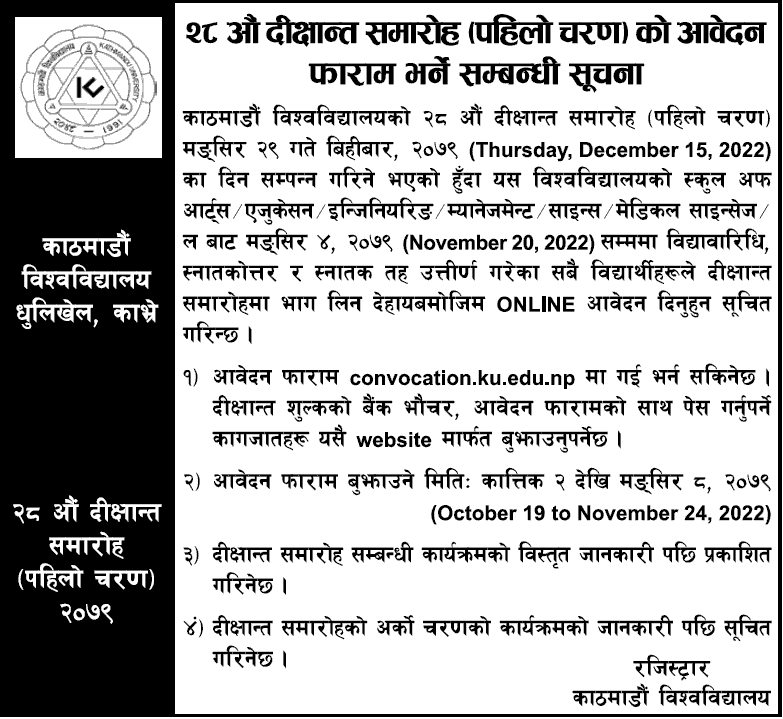 Conference