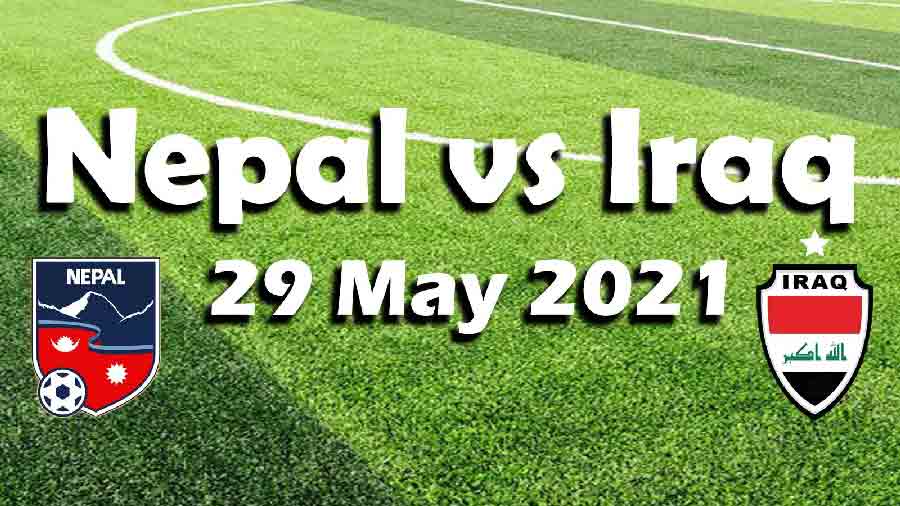 Preparations have been completed for Nepal's national football team's game against Iraq. Nepal is facing Iraq in a friendly match on Saturday. They will play against Iraq on 2021 May 29, 10:15 PM Nepali time at Al Fayhaa Stadium in Basra, Iraq.
| | | |
| --- | --- | --- |
| Nepal vs Iraq | 2021 May 29 | 10:15 PM (22:15) Nepali Time |
According to the All Nepal Football Association (ANFA), the national football team has practiced at the Basra Sports Complex before the friendly match. The head coach of the football team, Abdullah Al-Mutairi, has said that he will be more dedicated to the performance than the result of the game against Iraq.
"I believe the game against Iraq will provide more experience for the youth team than the result," said coach Almutairi. He added that the game will motivate the players to improve their performance in the coming days.
Under the coaching of Abdullah Almutairi, Nepal will play a friendly match against Iraq on Saturday. Nepal and Iraq are playing this game in preparation for the World Cup qualifiers. Nepal will face Iraq at 10.15 am Nepali time at Basra Stadium. Iraq, which has already won the Asia Cup, is a strong rival for Nepal. He is also playing against Iraq at home.
Similarly, Iraq is currently ranked 60th and Nepal 171st in the FIFA rankings. So for Nepal, it may be like squeezing an iron fist in the game against Iraq, but coach Almutairi's Nepali team seems to be in good spirits now. Before playing against Iraq, the Nepali team is expected to challenge Iraq as they have good practice in the Nepal Super League and the closed training is satisfactory.
Nepal's coach Abdullah Almutairi has made a big change in the team this time and has relied on the youth team. Kiran Kumar Limbu, Deep Karki, Vishal Sunar, Rohit Chand, Ananta Tamang, Dinesh Rajbanshi, Gautam Shrestha, Vikas Khawas, Suman Aryal and Kamal Thapa are in the Nepali team. Similarly, Manish Dangi, Eric Bista, Vishal Rai, Sunil Bal, Santosh Tamang, Anjan Bista, Suman Lama, Ayush Ghalan, Suraj Jiu Thakuri, Pujan Uparkoti, Abhishek Rijal, Navyug Shrestha, and Ashish Lama are also in the team. When he left Nepal to play against Iraq, coach Almutairi had responded that he would not play defensively even against a strong team.
National football team captain Kiran Kumar Chemjong said the team was ready to compete with Iraq. Stating that playing with Iraq is an opportunity for Nepal, he said that the competition before the World Cup qualifiers in Kuwait will provide a good experience.
Nepal has competed with Iraq three times in the past. Nepal has faced defeat on all three occasions. The last time Nepal faced Iraq was in 2001. Nepal had lost the match 2-4 in the World Cup qualifier. Nepal will face Chinese Taipei, Jordan, and Australia in the second round of next year's World Cup qualifiers in Kuwait.
Football
Sports