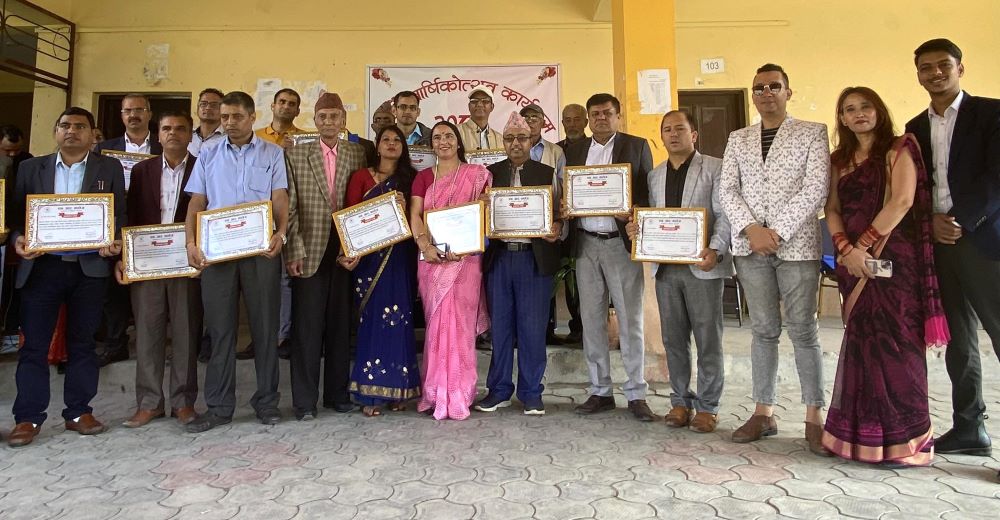 NR College (Nepal Rastriya College) Celebrates Its 17th Anniversary
In a recent event marking the 17th anniversary of NR College (Nepal Rastriya College) in Tarakeshwar municipality, Kathmandu, leading educationists and academicians raised serious concerns about the state of Nepal's education sector. Despite the potential for political transformation demonstrated by Nepal's top leaders, there has been a glaring absence of focus on educational reform.
Urgency for Educational Reform
Brain Drain Post Class 12
Experts emphasized the urgency of overhauling the education system, especially in light of a growing trend among students to go abroad for further studies after completing class 12. This "brain drain" phenomenon is not just a loss of future talent but also indicative of the systemic problems in higher education within the country.
Challenges Ahead
Failure to act promptly could result in a severe crisis for Nepal's education sector. While students are increasingly looking abroad for quality education, universities and colleges within Nepal struggle to meet even basic standards.
Event Highlights
A Call for Cooperation
Chitravaradhwaj Thapa, the president of the college management committee, acknowledged the challenges facing the institution but also emphasized that solutions are achievable through collective efforts.
Awards and Honors
During the event, students excelling in extracurricular activities received certificates and medals. Teachers who had gone the extra mile in their teaching commitments during the academic session 2078-2079 BS were also honored with cash prizes.
Commitment to Quality
Rajeep Dhital, the principal of NR College, reaffirmed the college's commitment to providing affordable, quality education, leveraging modern technology. He mentioned that the community college is on its way to achieving Quality Assurance and Accreditation (QAA) by the University Grants Commission.
Innovative Programs
The college disclosed that they offer diverse courses up to the MBA level under the Faculty of Humanities, Education, Management at the undergraduate stage, and under the Faculty of Sociology and Management at the postgraduate level.
Honoring the Founder
The event also paid tribute to Dhanlal Maharjan, the founder principal of the college, recognizing his pivotal role in its establishment.
Conclusion
The need for immediate, radical changes in Nepal's education system is a topic that requires the attention of not only experts and educators but also political leaders. With increasing numbers of students considering studying abroad, the time for action is now if Nepal wants to avert an educational crisis.
College News
Kathmandu