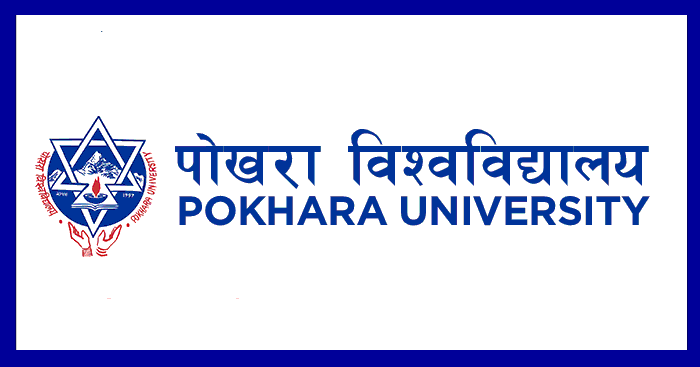 Pokhara University has celebrated its 25th anniversary. Addressing the annual function, Vice-Chancellor of the University Prof. Dr. Prem Narayan Aryal discussed the achievements of the university during this period. He stressed the need for all parties to work together for the development and expansion of the university, which was built with the hard work and dedication of all.
Registrar Dr. Deepak Bahadur Bhandari said that the university has not achieved the expected progress even after 25 years. He mentioned that now is the time to run, not to walk, to achieve the goals of the university. Stating that the change should start from itself, Bhandari said that the process for the development of the physical infrastructure of the university and operation of the teaching hospital has already moved forward. "The budget for this year has been passed. Make maximum use of it and develop the body and faculty. We will untie the knot if there is any problem," he said.
Member of Pokhara University Service Commission Pvt. Deepak Chandra Wagle advised all the stakeholders to learn from the shortcomings and weaknesses of the past 24 years and move forward. He emphasized the need for research to make work at the university more effective.
Dr. Ajay Thapa, Dean of the Faculty of Humanities and Social Sciences, Pokhara University, said that the university has come to this stage with the support of all. He stressed the need to move ahead in a different way by making definite plans and strategies to turn the challenges seen in the university into opportunities.
Hemraj Pandey, president of the Pokhara University Professors' Association, stressed the need to change the university by witnessing a period of 25 years. He said that there could be no academic advancement without a change in behavior.
Prof. Hari Bahadur Khadka, Dean of the Faculty of Management, Pokhara University, said that the university has made a lot of progress in the past. He mentioned that he has been continuously moving towards this change and moving forward with various programs and policies.
Dr. Ram Prasad Aryal, School Director of Pokhara University School of Development and Social Engineering, stressed the need for everyone to work hard to introduce the university to the world by embracing information technology.
The university currently has 4 affiliated, 4 joint affiliated, 58 affiliated colleges, and 1 doctoral level teaching council for doctoral studies. Information Officer Lok Prasad Dhakal said that 63 programs were conducted in all of them and about 33,000 students were studying. On the occasion of the annual festival, the university was cleaned.
Pokhara University
Pokhara