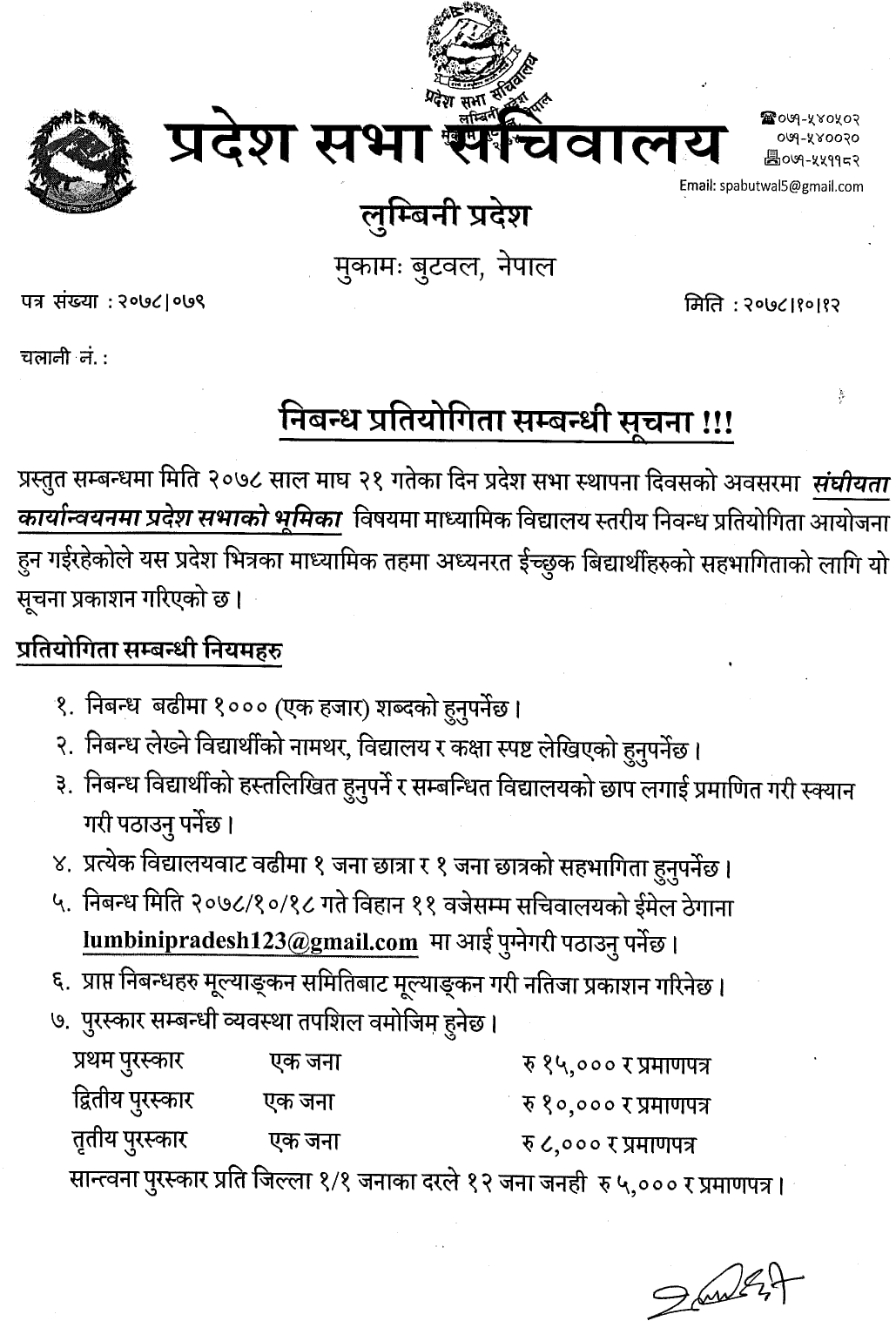 Provincial Assembly Secretariat, Lumbini Province, Butwal, Nepal notice for Essay Competition: As a secondary school level essay competition on the role of the Provincial Assembly in the implementation of federalism is going to be organized on the occasion of the Establishment Day of the Provincial Assembly on the 21st of Magha, 2078 BS; This information has been published for the participation of aspiring students studying at secondary level within Lumbini province.
Contest rules:
1) The essay should be at most 1000 (one thousand) words.
2) The name, school, and class of the student writing the essay should be clearly written.
3) The essay should be handwritten by the student and should be stamped, certified, scanned, and sent by the concerned school.
4) There should be a maximum of 1 female student and 1 male student from each school.
5) The essay should be sent to the email address of the Secretariat at [email protected] by 11:00 am on 2078-10-18.
6) The essays received will be evaluated by the evaluation committee and the results will be published.
7) The arrangements related to the award will be as per the details.
The first prize is Rs. 15,000 and a certificate
The second prize is Rs. 10,000 and a certificate
Third prize Rs. 8,000 and certificate
Consolation Prize: Rs. 5,000 cash and certificate for 12 persons at the rate of 1/1 each district
Notice
Lumbini Pradesh