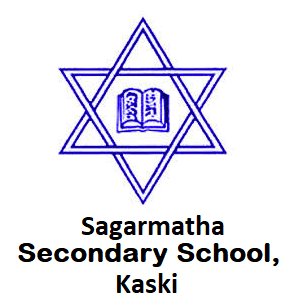 Sagarmatha Secondary School Pokhara Bids Farewell to Class 12 Students
Sagarmatha Secondary School in Nayabazar, Pokhara-9 recently organized a farewell program for its Class 12 students. The event was organized by the students of Class 11, who took the lead in making it a memorable one for their seniors.
Emphasizing the Importance of Positive Learning
Duk Bahadur Chhetri, Vice-Chancellor of Pokhara Institute of Health Sciences, graced the occasion as the chief guest. He emphasized the importance of learning positive things in life and advised the students to set their goals and put in corresponding efforts to achieve success. He also encouraged the students to be active in ending the distortions and anomalies in the society and to contribute to the development of the nation.
The Role of Parents and Teachers in Students' Success
The school principal, Dhan Bahadur Thapa, stressed that the success of the students is not only dependent on them but also on the school and the parents. He urged the teachers and parents to regularly observe the students' activities and not just their studies. Headmaster Thapa advised the students to put into practice the skills acquired along with their education, which will make them independent in the future.
Honoring Achievements
The event also included the awarding of prizes to the best students in extracurricular activities. Additionally, eight individuals who were selected for various fields in government service through public service and 18 former students who successfully obtained doctor's certificates were honored. The program was conducted by the students, with teacher Dilip Kumar Sharma welcoming the attendees.
Celebrating Achievements in Business Olympiad
During the program, one gold medalist and two silver medalists were honored at the International Business Olympiad. The students also presented dance and cultural programs. The school offers science and management subjects to its Class 11 and 12 students.
Overall, the farewell program organized by the students of Class 11 at Sagarmatha Secondary School in Nayabazar was a successful event that celebrated the achievements of the Class 12 students. The event also provided valuable advice and encouragement to the students from distinguished guests, including the Vice-Chancellor of Pokhara Institute of Health Sciences.
Published on 30 March 2023
Pokhara