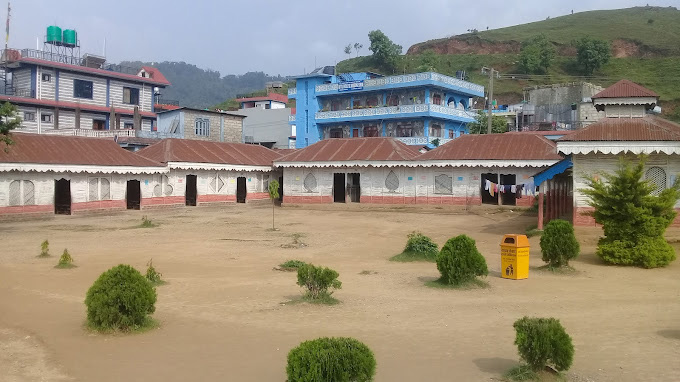 Samata Shiksha Niketan Pokhara Holds Successful Science Exhibition
Samata Shiksha Niketan Pokhara recently held its annual science exhibition on March 10, 2023, at the school premises in Pokhara-5, Pasryang. The event was a success with the participation of 1100 students and their parents, who observed the materials prepared by students studying in class 8 and 9.
Encouraging Students to Excel in Multiple Fields
Umesh Regmi, the manager of the school, highlighted that students could excel not only in studies but also in other fields. He urged the students not to lose their skills and abilities and to continue striving towards their goals. This emphasis on all-round development has been a hallmark of Samata Shiksha Niketan's educational philosophy.
Alumni Inspires Current Students
Former student Bipin Shrestha, who is now studying at Pulchok Engineering Campus with a full scholarship, was present at the exhibition. He spoke about his time at the school and how his constant study habits helped him achieve his goals. He encouraged the current students to stay focused and work hard to realize their dreams.
Recognition for Outstanding Exhibits
The best-exhibiting group was awarded prizes at the event. The school Principal, Jhalak Prasad Sharma, and Coordinator, Umesh Regmi, inaugurated the program, while Pushpa Gurung, a science teacher at the school, coordinated the event.
A Low-Cost English Medium School
Samata Shiksha Niketan has been providing affordable English medium education to more than 1100 students from Pokhara-5, Pasryang, for the past 14 years. The school's commitment to quality education at an affordable cost has made it a popular choice among parents in the area.
Overall, the science exhibition at Samata Shiksha Niketan was a testament to the school's commitment to providing a well-rounded education to its students. The event not only showcased the students' creativity and ingenuity but also provided inspiration for them to pursue their dreams with dedication and hard work.
Exhibition
Pokhara