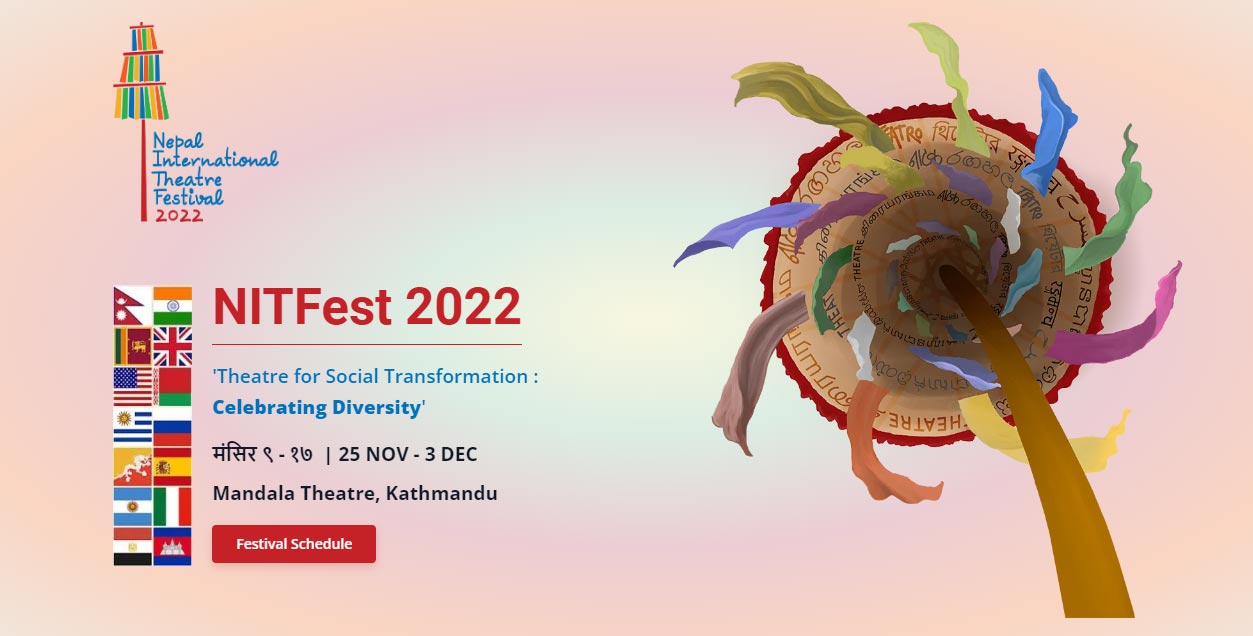 The second edition of the Nepal International Theater Festival (NITFest) organized by Mandala Theater started on Thursday. The festival, which was stopped due to the Corona epidemic, was organized physically this time.
Minister of Culture, Tourism, and Civil Aviation Jeevanram Shrestha, Mayor Balen Shah of Kathmandu Metropolitan City, and Indian actress Sabana Azmi were present at the opening ceremony of the festival.
Actress Azmi, who came as a special guest of the festival, praised the main theme of the festival: theater for social transformation: a celebration of diversity. "Art has the ability to create an atmosphere of sensitivity," she said.
Kathmandu Metropolitan Mayor Sah said that he felt that for the metropolitan city to be prosperous, art activities should also be equal. He informed that the metropolis is thinking of creating separate departments for sports and arts.
Festivals related to film and theater are not in the budget. We are preparing to help by bringing it to the red book next year. If that is the case, such festivals can still be held openly and the impact will corresponding to that", said Mayor Sah, "We are not able to help because there is no separate department. We are aware of this as the country's identity is established through the preservation of art and culture.
Actors from other countries have also come to Nepal to participate in the festival which will run for nine days at Mandala Theater in Thapagaon Kathmandu.
More than 200 theater artists from all over the world are participating in the festival, which includes the staging of 18 plays from 12 countries, workshops, master classes, and interaction-discussion programs. Indian actress Azmi is scheduled to conduct the masterclass.
The festival includes plays from Nepal, India, Bhutan, Sri Lanka, Russia, Italy, Spain, Britain, Belarus, Egypt, the United States of America, Uruguay, and Argentina. On the first day of the festival, the drama 'Buddha and Beggar' was staged.
Festival
Kathmandu