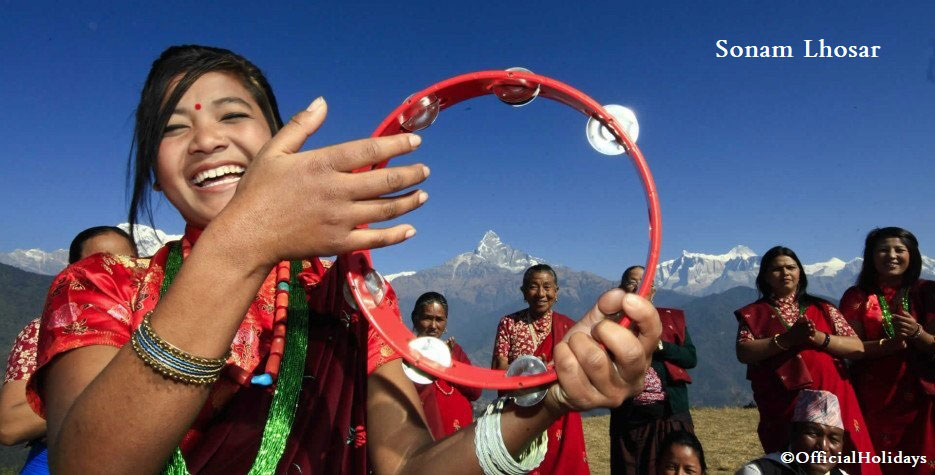 Sonam Lhosar, the main festival of the Tamang community, is being celebrated today. This community celebrates Sonam Losar every year from the day of Magh Sukla Pratipada as New Year.
From today, the year of the mouse is completed and the year of the cow enters. Like the calendars of many other communities in Asia, the calendars of this community give each new year the name of an animal.
There are 12 kinds of years, including rats, cows, tigers, rabbits, dragons, snakes, horses, sheep, monkeys, birds, dogs, and pigs. In Tamang, Gurung, Sherpa, and other languages, Lhochhar means Year or Samvat and Chhar means New. Since all the 12 years of Lhosar are counted from the names of animals and birds, they are considered to be nature worshipers.
It is believed that Manjushree started celebrating Lhochhar 2857 years ago, assuming that Manjushree Samvat started from the historic day when he preached 84,000 scriptures on Panchshirsha hill.
While studying various books and researches written about the Tamang community, 'Ta' means horse and 'Mang' means combatants. In this sense, the community of brave Tamangs is really popular not only in Nepal but all over the world for their courage, bravery and fighting skills.
On this day, the Tamang community celebrates Lhochhar with special traditional and cultural significance. In this way, the Tamang community living in the high mountainous areas of Nepal and in the densely populated areas including the northern neighboring country China including the Chinese people celebrate the New Year with joy.
Apart from Tamangs, Lhochhar festival is celebrated by Sherpa, Gurung, Magar, Thakali, Jirel, Nesyangwa, Bhote, Dura and Lepcha castes.
Sonam Lhochhar festival has been celebrated in other countries including Nepal, Singapore, Mongolia, Malaysia, India, Thailand, Vietnam, Bhutan, Laos, Myanmar, and Japan.
Today, most of the Buddhist monasteries in these countries are full of joy and excitement. The Buddhist monastery looks very beautiful with colorful decorations, flags, and other attractive decorations including flower gates.
Festival