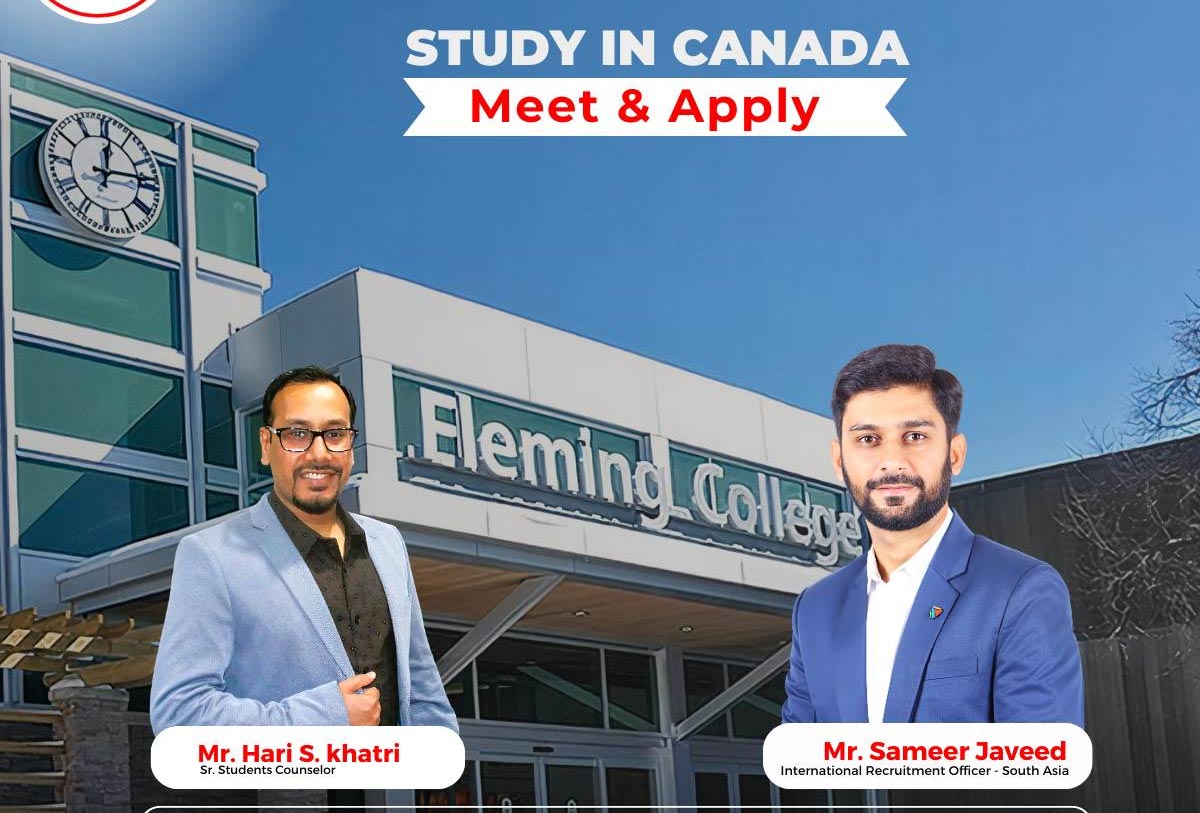 Study in Canada Info Session: Explore Opportunities at Fleming College
CAN Consulting Services is hosting a Study in Canada Info Session for students interested in studying in Canada. The event will take place on May 28, 2023, from 11 AM to 1 PM at CAN Consulting Services in New Baneshwor. Representatives from Fleming College, including Mr. Sameer Javeed and Senior Student Consultant of CAN Consulting Services Er. Hari Khatri, will be present to discuss opportunities in Canada and provide information about studying at Fleming College.
Why Choose Canada for Higher Education?
Canada has gained a strong reputation as one of the top countries for international students seeking higher education. Lower costs and higher standards of living and learning make Canada a preferred choice for students. The country offers top-notch education with numerous job and internship opportunities. Liberal immigration policies make Canada an ideal place to study and relocate.
About Fleming College:
Fleming College is an Ontario College of Applied Arts and Technology with campuses across the province. The college emphasizes providing practical, hands-on education to its graduates. Strong relationships with local, regional, and international business communities enable the college to meet industry requirements. Diversity and inclusion are embraced at Fleming College, fostering a respectful and inclusive learning environment.
CAN Consultancy
CAN Consultancy is the leading education consultancy for studying in Canada. The consultancy's team consists of individuals with direct experience, qualifications, and knowledge of Canada, study visas, the educational system, and student migration. The Senior Student Recruitment Consultant Er. Hari Khatri, who has extensive experience and degrees from both the United States and Canada. CAN Consultancy provide accurate information about Canada, its education system, careers, degrees, immigration opportunities, and the Canadian way of life.
Join the Study in Canada Info Session at CAN Consulting Services on May 28, 2023, to explore opportunities at Fleming College. Don't miss the chance to gather valuable insights and take the first step toward realizing your academic and career aspirations in Canada.
Date and Time: May 28, 2023, 11 AM - 1 PM