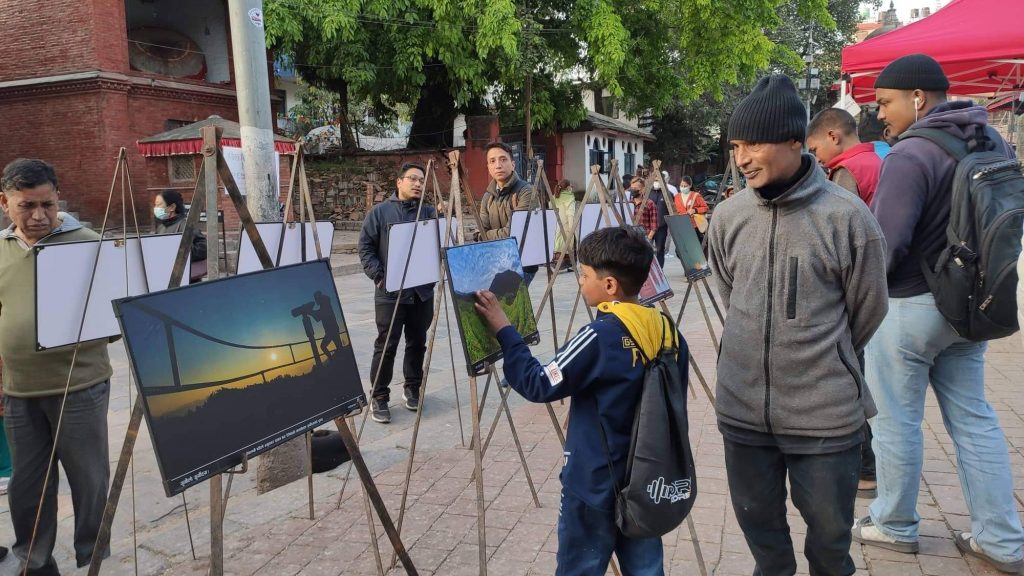 According to the organizer, Thaha Photo Exhibition 2079, which started in Basantpur (Kal Bhairav) of Kathmandu, was observed by about 3 thousand people on the first day. The exhibition which was inaugurated by the Minister of Culture, Tourism, and Civil Aviation of the Government of Nepal Jeevanram Shrestha lasted until 5:00 pm.
Minister Shrestha said that Thaha Nagar will be developed by including the 73-point tourism development action plan issued by the Government of Nepal. Bishnu Bahadur Bista, head of Thaha Municipality, said that pictures of natural beauty, historical structures, civilization and culture, lifestyle, clean and clean environment will be kept to make Thaha Nagar known. Indra Bahadur Shrestha, program coordinator, said that the exhibition was aimed at various associations, educational institutions, tourism professionals, travel agencies and common citizens of the valley.
There are about 100 pictures of Thaha and Indrasarobar in the exhibition. The management of the photo exhibition promoted by the Nepal Tourism Board has been done with different thinking.
The inauguration was chaired by coordinator Indra Bahadur Shrestha and was attended by Deputy Chief of Thaha Municipality Bharat Gopali, Chairman of Indrasarobar Rural Municipality Devkrishna Pudasaini, former Member of National Assembly Ram Narayan Bidari and others.
The exhibition can be viewed every day from 10 am to 4 pm until 6th November 2022 (Sunday). Information centers and volunteers have been arranged to provide information about the photos at the program venue.
Event Details:
Event Name: Thaha Photo Exhibition 2079
Event Location: Basantapur (Kal Bhairav), Kathmandu, Nepal
Event Date: 4th to 6th November 2022 (18th to 20th Kartik 2079)
Time: 10:00 AM to 4:00 PM
Entry Fee: Free
Exhibition
Kathmandu