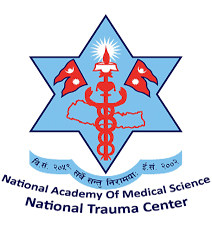 National Academy for Medical Sciences (NAMS), Bir Hospital, Mahabuddha, Kathmandu published notice for Third Convocation Ceremony.
For students of DM/MCh, MD/MS/MDS, Master in Nursing (MN), Bachelor of Nursing (PBBN/BNS/BMS) / Medical Imaging Technology (MSc MIT/B Sc MIT) subjects conducted under National Academy of Medical Sciences (NAMS). As the postponed convocation ceremony will be held, this notice is published for the information of all concerned.
Key Information for Convocation:
Venue of Convocation: National Police Training Institute, Maharajgunj, Kathmandu
Date: 2079-11-5, Friday (February 17, 2023, Friday)
Time: 9:30 am
Academic dress (gown) distribution date: From 23rd of Magh 23 (February 6, 2023) to 27th of Magh 27 (February 10, 2023)
Place: National Academy of Medical Sciences (NAMS), 6th Floor, Bir Hospital Surgical Building
Note:
To get the academic dress (gown), you have to pay the fee for the convocation ceremony and bring the voucher and receipt with you.
To participate in the convocation ceremony, you have to wear a dress as follows:
Male candidates should come in national dress or coat, pants, and tie.
Female candidates should wear national dress or saree.