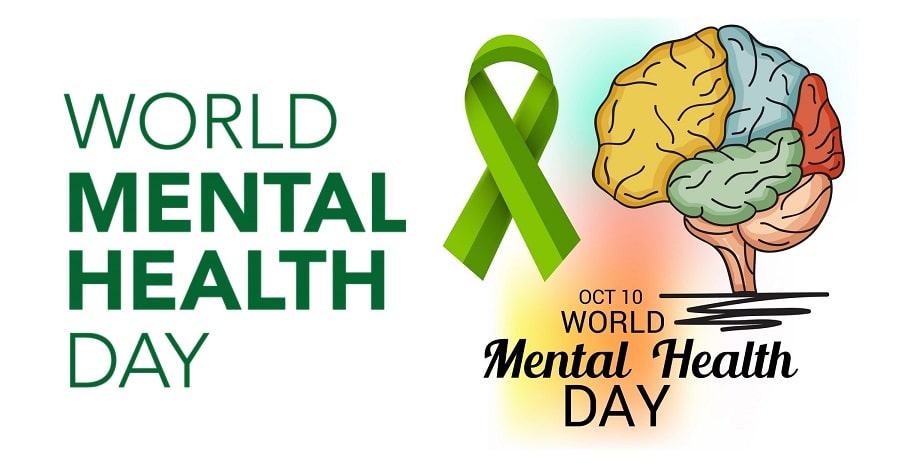 World Mental Health Day was first observed in 1992 by the World Federation of Mental Health. Since then, Mental Health Day has been observed on October 10 every year at the call of the World Health Organization. According to the World Health Organization, 450 million people worldwide suffer from some form of mental illness. According to the organization, one out of every four people has some form of mental health problem.
Psychiatrists suggest staying stress-free as stress can lead to mental illness in the future. Psychiatrist Rishabh Koirala said that the possibility of mental illness is high due to the change in his diary. According to him, anxiety, stress, anxiety, depression, phobia, and other problems cause mental illness.
In the first stage, these problems can be cured by psycho-counseling, in the second stage, it is enough to take medicine for some time on the advice of a doctor, and in the third stage, it can be cured by taking medicine for a long time. Changes in behavior such as loneliness, crying, screaming, screaming, and reading is symptoms of these problems.
Mental health is a subject that is very important in our life, yet most people ignore it. There are many mental diseases like mental stress, depression, anxiety to hysteria, dementia, phobia which are increasing rapidly all over the world. In this era of Corona, these problems have increased even more due to social distancing, isolation. In such a situation, the topic 'Awareness of mental health' has become even more relevant. World Mental Health Day is celebrated on 10 October all over the world.
Changes in our lifestyle, being entangled in ourselves and distance from social life are becoming the cause of anxiety and stress. Going forward, this becomes the reason for depression as well as other such mental diseases. Many people in the world are suffering from many problems and diseases like Social Stigma, Dementia, Hysteria, Anxiety, Selflessness.
World Mental Health Day is celebrated with the aim of spreading awareness among people about similar mental problems. Its purpose is that people should be aware of mental problems and can seek medical help in time. Along with this, their friends, relatives, and society can also understand the difficulty of people suffering from mental problems.
There are many causes of stress. How do you take our life, our situation? That thing determines our stress. One person may be stressed by one event and not by another. For example, how many people were stressed due to the earthquake and how many did not?
The main thing is how we view any event. How much capacity do I have? How do you handle anything? When your ability to solve your problems can not be stressful.
What happens if there is mental stress?
Stress can lead to many illnesses. Depression, depression, anxiety disorders, restlessness, as well as insomnia. Under stress, people use alcohol, marijuana, and various pills. When there is a lot of stress, sometimes the drinker also eats a lot. Feels like the head is heavy and hot. Feelings of boredom, frustration, anxiety, and dizziness increase.
History:
World Mental Health Day was first celebrated in the year 1992. The day was first celebrated at the initiative of Richard Hunter, Deputy Secretary-General of the United Nations, and the World Federation for Mental Health. Let us tell you that the World Federation for Mental Health (WFMH) is a global mental health organization with more than 150 member countries. In 1994, the then Secretary-General of the United Nations, Eugene Brody, decided to set a theme and advised to celebrate this day. Since then, every year on October 10, various programs are organized around the world to increase awareness about mental health.