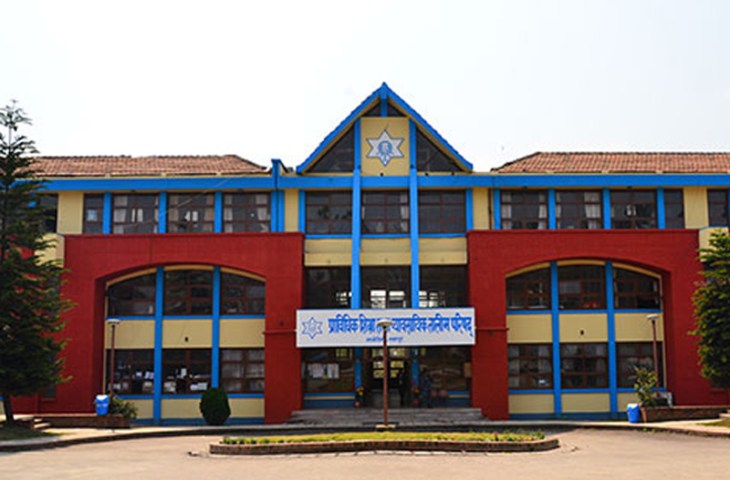 CTEVT Annual Examination Application Notice for Pre-Diploma Automobile and Survey Engineering Programs
Issued by: Council for Technical Education and Vocational Training (CTEVT), Examination Control Office, Sanothimi, Bhaktapur.
Date of Publication: 2080/06/08
CTEVT hereby informs all educational institutions and trainees about the upcoming annual examination for the 15 + 3 months pre-diploma programs in Automobile and Survey Engineering. This includes programs affiliated with private, partnership, and community schools (TECS) approved by CTEVT.
Key Points:
The examination is set for Mangisr.
Educational institutions must provide trainees' examination application forms.
The bank voucher for the examination fee should accompany the application form.
Non-compliance with the stipulated instructions will result in the trainee being excluded from the examination.
Submission Deadlines:
Regular fee deadline: 2080/06/08 to 2080/06/21 by 3:00 pm.
Late fee (double fee) deadline: 2080/06/22 to 2080/06/29.
Instructions for Educational Institutions:
Log into ITMS Online using the school's user ID to print the exam application forms for candidates.
Input internal evaluation results for regular subjects in the Web-based online system. These scores are final post-entry.
Exam application forms should be entered online, organized, and submitted with printed copies of internal assessments.
All application forms should be submitted through the respective educational institutions, not individually.
Examination Fees:
Regular side Jehendar and classified scholarship candidates are exempted.
The bank account details for examination fee deposit can be found below:

Examination Fee: Rs.2,000/-

Breakdown: Rs.1,700/- (Examination) + On-the-job Evaluation (OJT)
Special Notes:
The exam application must be entered online by 2080/06/21 for the regular fee and by 2080/06/29 for the late fee.
Submit both regular and delayed exam application forms to the concerned council, and province office by 2080/07/01.
For more details, visit www.ctevtexam.org.np.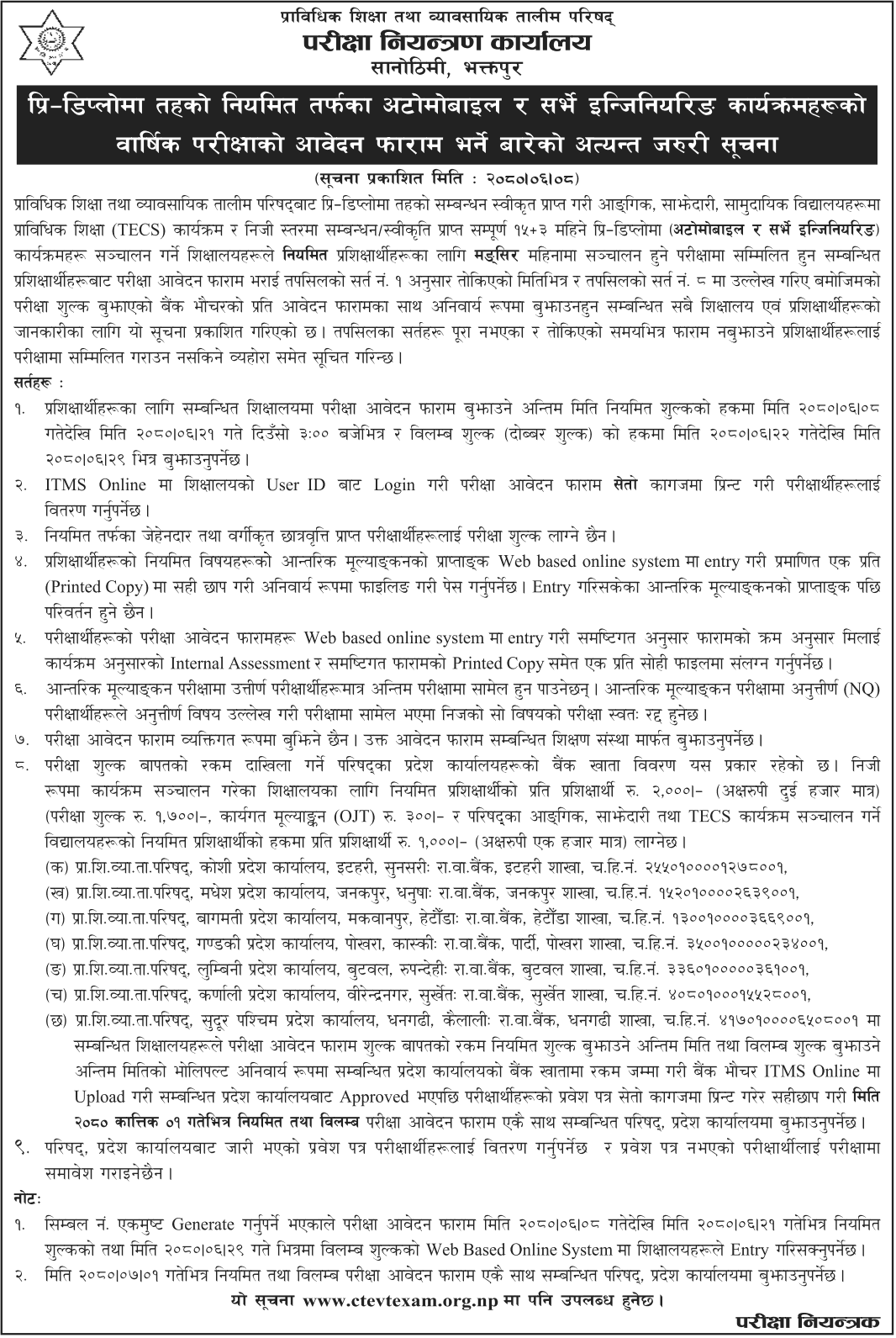 Notice
CTEVT Exam
CTEVT