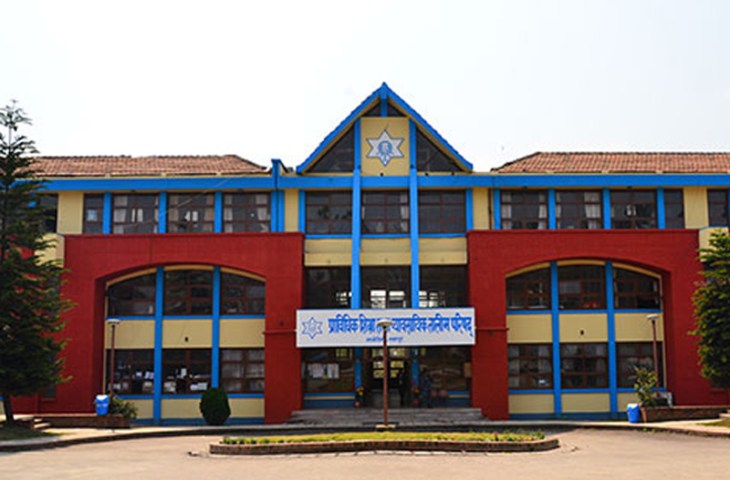 Council for Technical Education and Vocational Training (CTEVT), Control of Examination Office, Sanothimi, Bhaktapur Very important information regarding the appointment of the examination center for the chance examination of a subject under the diploma and certificate level annual examination system
Council of Technical Education and Vocational Training (CTEVT), Examination Control Office, Sanothimi, Bhaktapur published on 29-04-29, 2079, notification about the admission of application form for chance examination of one subject under the annual examination system, within the deadline of 2079-05-19 Proficiency Certificate Level Nursing, General Medicine, Pharmacy, Agriculture (Plant Science and Animal Science), Medical Lab Technology, Ophthalmic Science, Dental Science (Dental Hygiene), Ayurveda will be conducted on 2079-06-5 for the candidates who have duly filled the examination application form. Acupuncture, Acupressure, and Maximization (AAM), Physiotherapy, Radiography, Forestry programs for the third year of Chance examination for one subject as per the examination schedule published on 2079-05-20, this information has been published for the information of all concerned regarding the establishment of the following examination center.
Details:
Programs: Diploma/Certificate level 3rd year all programs under annual examination system
Established Examination Center: Balaju School of Engineering and Technology (BSET), Balaju, Kathmandu
Date of Examination: Date 2079-06-08 from 11:00 am
This information can also be found at www.ctevtexam.org.np.
(Notice published date 2079-05-31)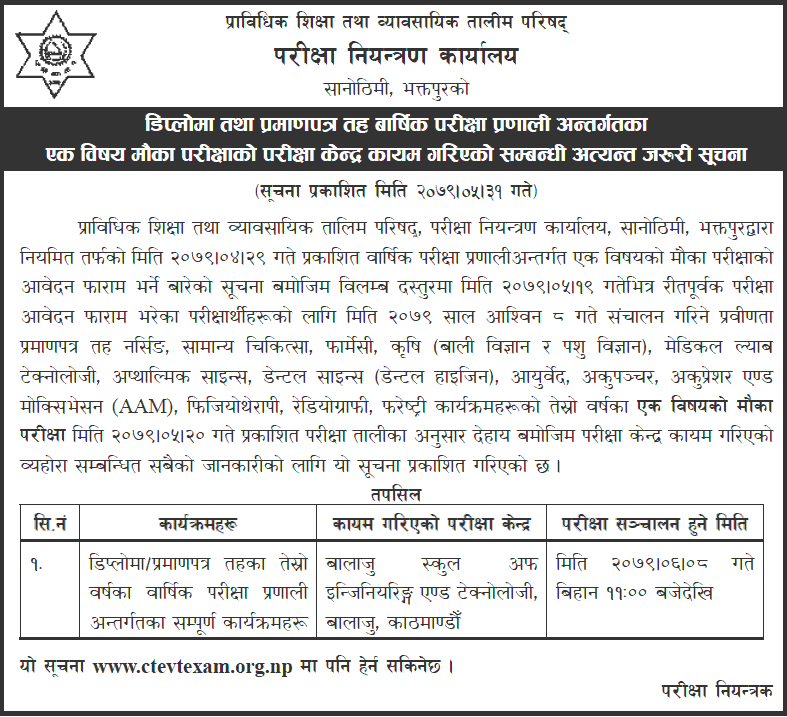 CTEVT Exam
CTEVT