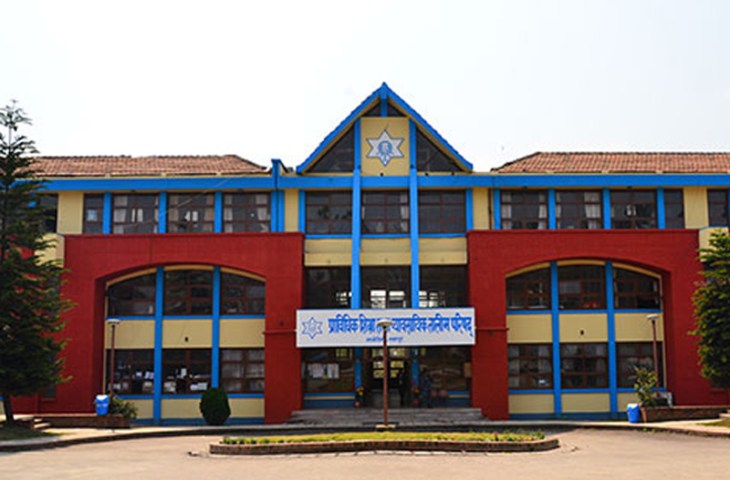 CTEVT Examination Centers and Timings Announced for Diploma Level Exams
The Council of Technical Education and Vocational Training (CTEVT), Examination Control Office, Sanothimi, Bhaktapur has announced examination centers and timings.
The Diploma Level regular/partial exams for various fields like Engineering, Food, and Dairy Technology, and others will be conducted starting at 7:00 a.m. on 2080/05/18.
The announcement aligns with the initial examination schedule published on 2080/04/18 and follows recommendations from the Council's Provincial Office.
This article aims to inform students, teachers, and all concerned parties about the establishment of examination centers and timings for the regular and partial examination of Diploma Level, specifically for the second-year first-semester and third-year first semester students.
Details on Examination Centers and Timing
According to the official notice dated 2080/05/11, the examinations will be held in established centers as per the recommendation of the Council's Provincial Office dated 05/10/2080. All exams will commence at 7:00 a.m. on the date 2080/05/18.
Programs Covered
The following programs are included:
Engineering
Food and Dairy Technology
Information Technology
Hotel Management
Agriculture (Crop Science)
Veterinary Science
Social Works
Entrepreneurship Development Program
Special Scholarship Program in Technical Education
Importance of Timely Information
This update is crucial for students to make adequate preparations, including:
Knowing their respective examination centers
Planning transportation and logistics
Preparing mentally for the examination day
Time management and proper planning are essential for examination success. This announcement by the CTEVT Examination Control Office is a critical step in ensuring that all stakeholders are well-informed and prepared for the upcoming exams. Mark the date 2080/05/18 on your calendars and set your alarms for 7:00 a.m. to make sure you don't miss this crucial academic milestone.
For more details, you may visit the official CTEVT website or contact the Examination Control Office in Sanothimi, Bhaktapur. Stay tuned for further updates.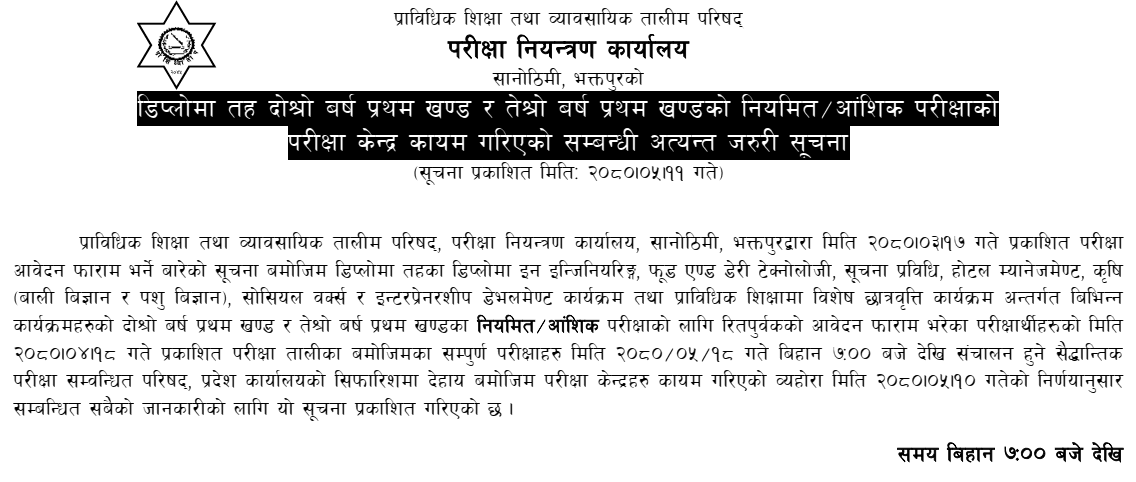 Download - Exam Center from Here.PDF

Exam Center
CTEVT Exam
CTEVT