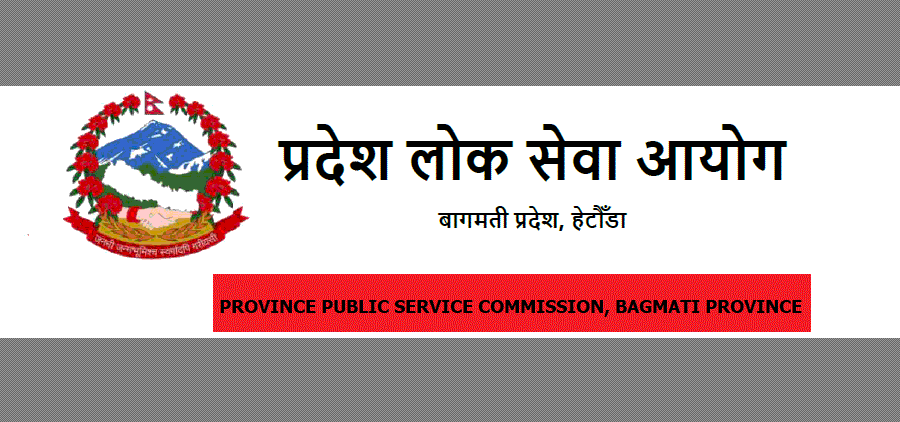 Examination Center Set Up of 5th Level Technical Assistant - Bagmati Pradesh Lok Sewa Aayog: Notice on Examination Center Set up by Bagmati Province Public Service Commission
The Bagmati Province Public Service Commission has published a notice regarding the examination center set up for the 5th level assistant positions in various technical and healthcare fields. The examination will be conducted in accordance with the health and safety standards set by the Government of Nepal.
Level: 5th Level Assistant
Position:
Technical Assistant (Agriculture)
Technical Assistant (Veterinary)
Animal Health Technician
Agriculture Technician
Surveyor (Engineering Service)
Lab Technician (Engineering Service)
Public Health Nurse (Public Health Nursing Service)
Staff Nurse (General Nursing)
Assistant Groundwater Hydrologists (Engineering/Geology/Hydrology Service)
Radiographer (Radiography service)
Pharmacy Assistant
Examination Schedule and Building Details
The written examination for the advertised positions will take place on the scheduled dates and times, as per the Commission's program. The examination centers have been designated and specified in the notice.
Important Notes for Examinees
The examinees must follow certain guidelines mentioned in the notes 1 and 2. The guidelines include the prohibition of electronic devices, the use of black ink, the requirement of an admit card and photo ID, and arriving at the exam hall at least 1 hour before the exam.
Additional Guidelines for COVID-19 Safety
Due to the pandemic, additional guidelines have been issued for the safety of the examinees. They must bring their own masks, sanitizers, and drinking water. They should maintain a distance of two meters from each other and follow the instructions of the personnel assigned to the examination.
Co-writers and Disability Accommodations
Candidates who require a co-writer must submit the necessary documents seven days before the exam date. Failure to do so will result in the Commission not providing an associate writer. Candidates with disabilities must also submit a disability certificate along with their application and admit card.

PPSC Bagmati
PPSC
Exam Center