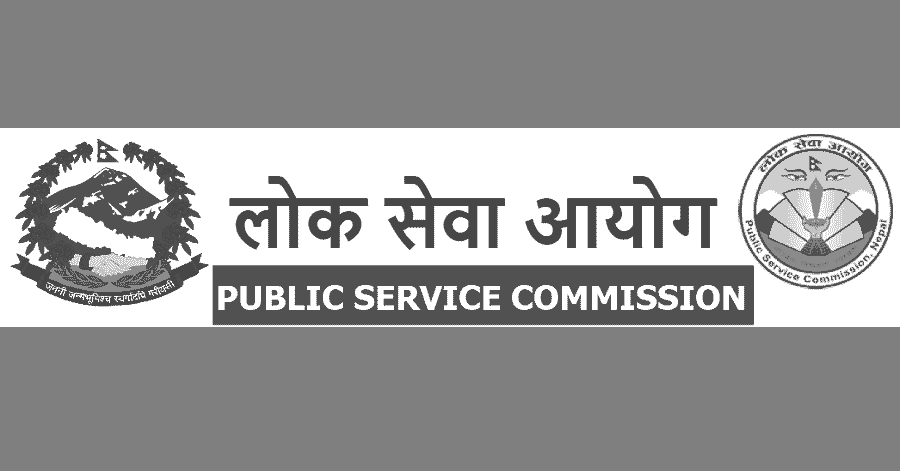 Public Service Commission PSC (Lok Sewa Aayog) Kathmandu Office Notice for Non-Gazetted First Class (Technical), Sub-Engineer Written Examination Center
The Public Service Commission Kathmandu Office has released a notice regarding the written examination for the post of Non-Gazetted First Class (Technical), Sub-Engineer (Civil, Building & Architect). The notice includes information regarding the examination building, guidelines for the candidates, and additional topics to be followed to stay safe from COVID-19.
Establishment of Examination Building:
The written examination program will be conducted in accordance with the health safety standards set by the Government of Nepal and the standards for examination (operation and management) in special cases of transition approved by the Public Service Commission. The examination will be held at the Kathmandu Examination Center Rakhi, and no candidate will be admitted to the examination buildings other than the designated examination building.
Guidelines for the Candidates:
To ensure a smooth and fair examination process, the Public Service Commission has set guidelines that the candidates must follow. These guidelines include:
Candidates should use only black ink in the examination, and only answers written in capital letters will be recognized.
Candidates must reach the designated examination building at least one hour before the commencement of the examination.
No bags, mobile phones, or other electronic devices are allowed in the examination hall, and calculators may not be used in objective tests.
Candidates must bring their admit card and citizenship or any identity card issued by the Nepal government.
The examination will not be postponed without prior notice of the Commission.
Things to Consider for COVID-19 Safety:
In light of the ongoing pandemic, the Public Service Commission has provided additional topics that the candidates must follow to stay safe from COVID-19. These include:
Candidates must arrange at least a mask, sanitizer, and drinking water for themselves before entering the examination center.
Candidates must follow the instructions given by the manpower employed in the examination.
Candidates should maintain social distancing when entering and exiting the examination center, using the toilet, and going out, without crowding or gathering in groups.
In case of immediate infection with COVID-19, a special center will be arranged for the examinees, and they should contact the office telephone number or mobile number.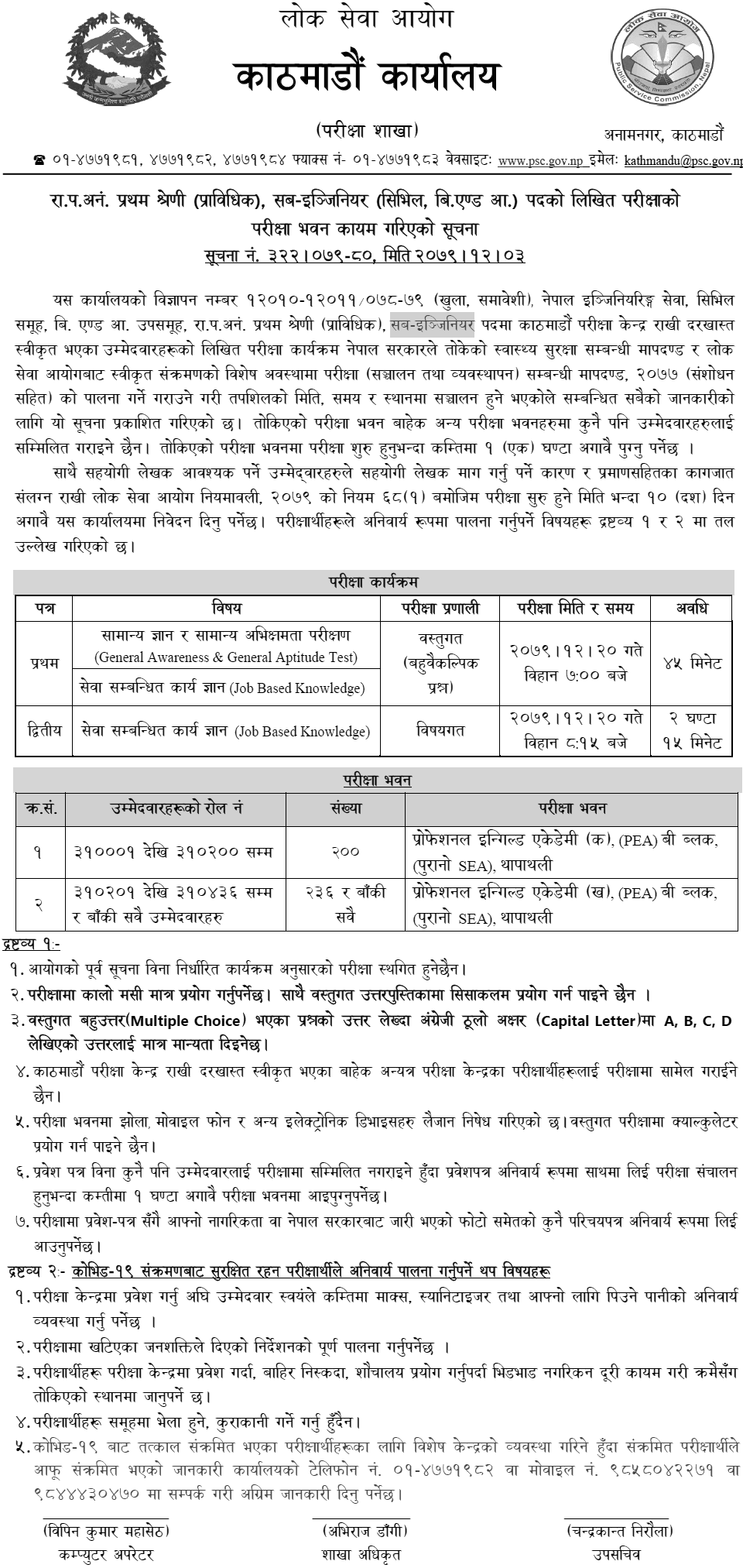 Exam Center
Kathmandu
Lok Sewa Aayog Exam
Lok Sewa Aayog