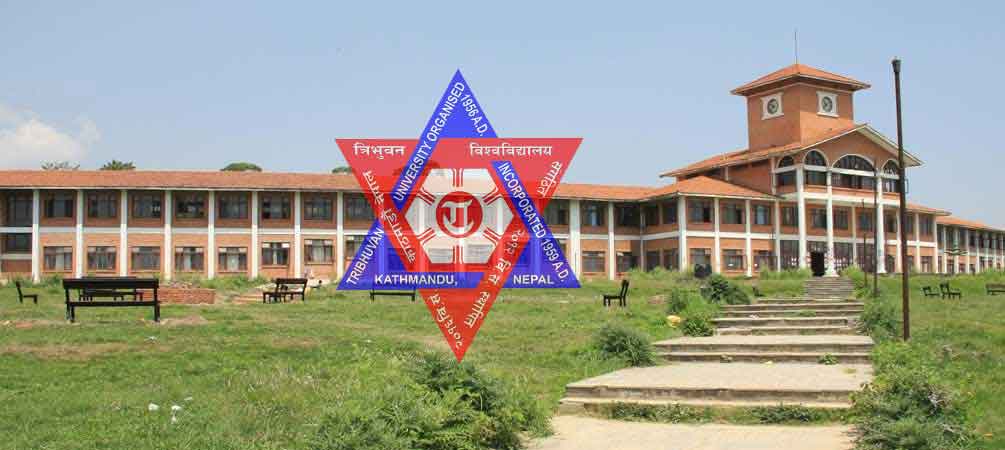 Tribhuvan University, Faculty, Dean's Office, TU, Kirtipur, Master of Business Studies (MBS) and Master of Business Administration (MPA) Second Semester Regular Exam Schedule - Notice Regarding Exam Schedule 2022
Tribhuvan University, Faculty of Management, Dean's Office, Master of Business Studies (MBS), and Master of Public Administration (MPA) programs, which are conducted in the semester system, are regular examinees enrolled in the first semester in 2078 (the year 2021) and regular students of the second semester enrolled in the mentioned program before the year 2021. The regular examination of the second semester, including the partial examinees who are late or absent while joining the examination, will be conducted as follows; This exam schedule has been published for the information of all concerned.
Exam Date

Day

MBS 2nd Semester

MPA 2nd Semester

Course Title with Course Code

Course Title with Course Code

15th December 2022
(Magshir 29, 2079)

Thursday

MGT 518: Business Environment

MPA 507: Public Policy I

18th December 2022
(Poush 03, 2079)

Sunday

FIN 510: Financial Management

MPA 508: Administrative System in Nepal

20* December 2022
(Poush 05, 2079)

Tuesday

MSC 516: Production and Operations Management /

MSC 516: Operations Research (Old Course)

MPA 506: Development Management Il

22" December 2022
(Poush 07, 2079)

Thursday

MGT 513: Human Resource Management / MGT 515: Organizational Behavior (Old Course)

MPA 510: Organizational Behaviour

26th December 2022
(Poush 11, 2079)

Monday

ACC 517: Management Accountancy / ACC 517: Management Accounting (Old Course)

MPA 509: Statistics for Public Administration
Note:
1) The examination will be conducted from 11:00 AM to 2:00 PM. After the inspection of the examination center, the application will be made.
2) If there is any emergency leave on the specified date, the examination will not be postponed without prior notification of this office.
3) Logbook, graph paper, chart, etc. materials required for the examination should be brought by the examinees themselves and used with the prior approval of the head of the center.
4) Candidates without admit cards will not be admitted to the exam.
First Time Table Published Date: 2079-07-29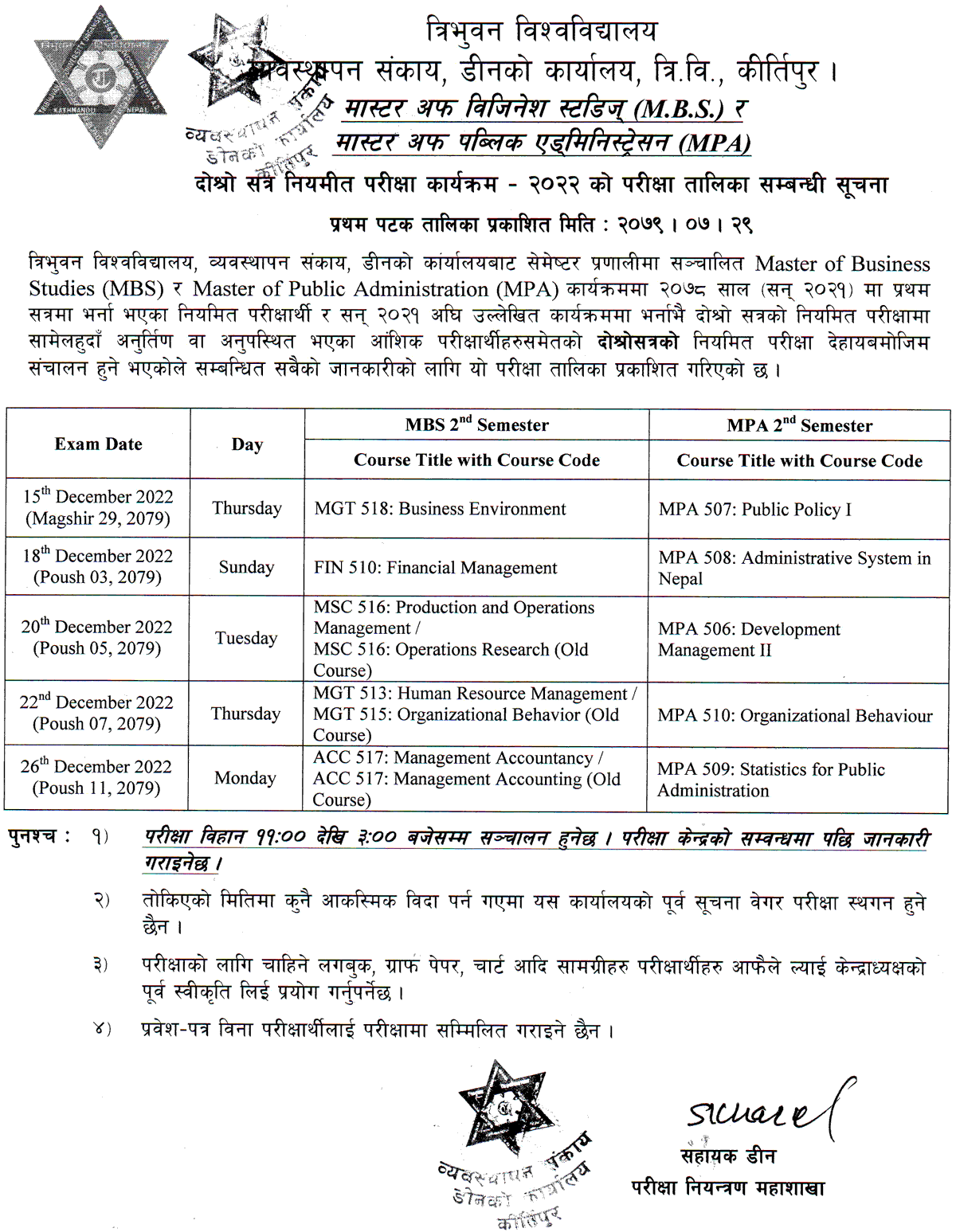 Exam Routine
Tribhuvan University