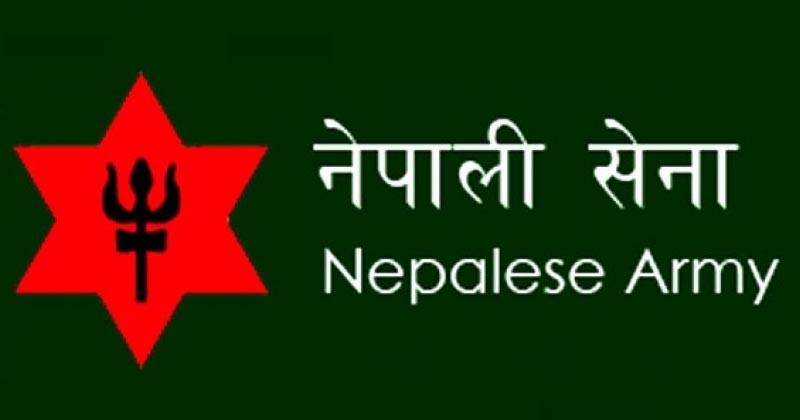 Nepal Army Officer Cadet Post Written Exam Notice: Details and Guidelines for Candidates
The Nepal Army has published an advertisement (no. 079/80/02) for the written examination program for candidates selected for the position of authorized cadet. The written exam will be conducted according to the health and safety standards prescribed by the Government of Nepal and the examination in special cases of infection approved by the Public Service Commission. Here are some guidelines and instructions that candidates should follow:
Examination Building and Schedule:
The detailed date, time, and place of the written examination will be conducted in order to comply with the standards related to Operation and Management.
No candidate will be admitted to the examination buildings other than the designated examination building.
Candidates should reach the designated exam building at least 2 (two) hours before the start of the exam.
On the day of the examination, the examination will not be postponed as per the scheduled program without prior notice from the Commission.
Instructions for Candidates during the Exam:
Only black ink should be used in the exam. Sisakalam (pencil) may not be used in the substantive record book.
Carry bags, mobile phones, smart watches and other electronic devices in the examination hall and calculators in the material examination is prohibited.
When writing the answer to the objective multiple-choice question, write the answer in capital letter A, B, C, D. Only recognition will be given.
As no candidate will be admitted to the examination without the admit card, it is compulsory to bring the admit card and arrive at the examination hall at least 2 hours before the commencement of the examination.
Along with the admit card for the exam, you must bring your citizenship or any identity card with a photo issued by the government of Nepal.
Safety Measures for Candidates During COVID-19:
Before entering the examination center, the candidate himself should at least mask, sanitizer and for himself Arrangements will have to be made.
The instructions given by the personnel assigned to the examination must be fully followed.
When entering and exiting the examination center, when using the toilet, the candidates should keep a distance and go to the designated place in order without crowding.
Candidates should not gather in groups or chat.
A special center will be arranged for the examinees who are immediately infected with COVID-19. The infected examinees can inform the office by telephone no. 01-4771982 or mobile no. 9841777670 or 9849409409 and the mobile number of the Nepali army 9841562799 should be contacted and informed in advance.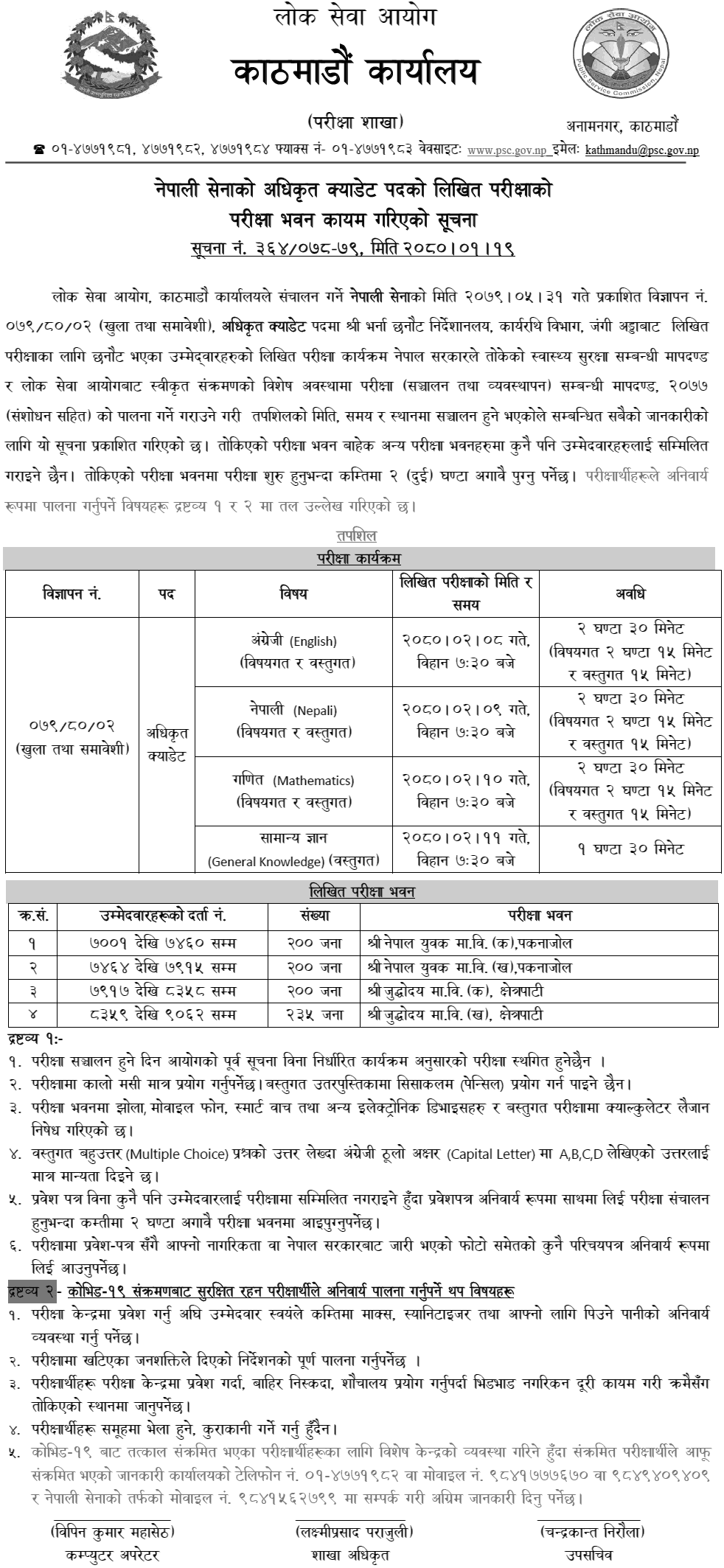 Nepal Army Officer Cadet
Exam Center
Nepal Army Exam
Kathmandu