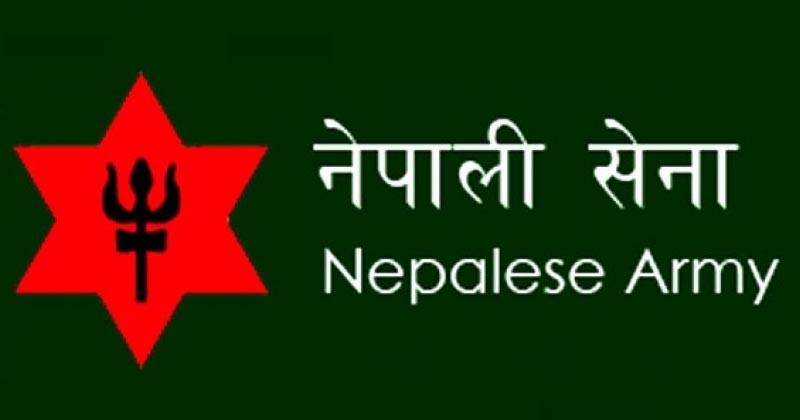 Nepal Army Sainya Post Written Exam Center 2080: Everything You Need to Know
The Nepal Army has released an important update on the open and inclusive competitive written exam for the position of Sainya. Here are all the details you need to know.
Important Dates
Advertisement Published Date: 2080/01/08
Written Exam Program Published Date: 2080/04/23
Written Exam Date and Time: 2080/05/30; 1:00 PM (Duration: 2:30 Hours)
Details of the Exam
Advertisement No.: 078/80/69
Types: Open/Inclusive
Position, Service, Group/Sub-Group: Sainya
Subjects: English, Nepali, Mathematics, and General Knowledge
Examination Body: As mentioned by Public Service Commission (PSC)
Examination Guidelines
Candidates appearing for the examination should take note of the following:
Writing Instruments: Use a dot pen or pen with black ink only.
Admit Card Requirement: Must bring the admit card and arrive at least 1 hour early.
Prohibition on Mobile Phones: Devices must be kept outside the hall.
Examination Schedule: No postponements without notice, even on unexpected holidays.
Penalty for Incorrect Answers: Deduction of 20% for wrong answers in objective questions.
Answering Format: Answers to multiple-choice questions must be in capital letters A, B, C, D.
Identity Verification: Carry a photo ID card issued by the Government of Nepal.
COVID-19 Safety Protocols
Candidates must adhere to additional guidelines to ensure safety:
Wear Masks and Carry Sanitizer: Personal hygiene is crucial.
Arrive Early: Be at the examination center 1 hour before the scheduled time.
Social Distancing: Maintain a 2-meter distance at all times.
Avoid Crowding: Follow designated stations and avoid gathering.
Compliance with Instructions: Strictly follow guidelines provided by the examination personnel.
The Nepal Army's Sainya post written exam requires candidates to be fully aware of the guidelines and prepared in all aspects. Compliance with the rules and awareness of safety protocols are key to a smooth examination experience.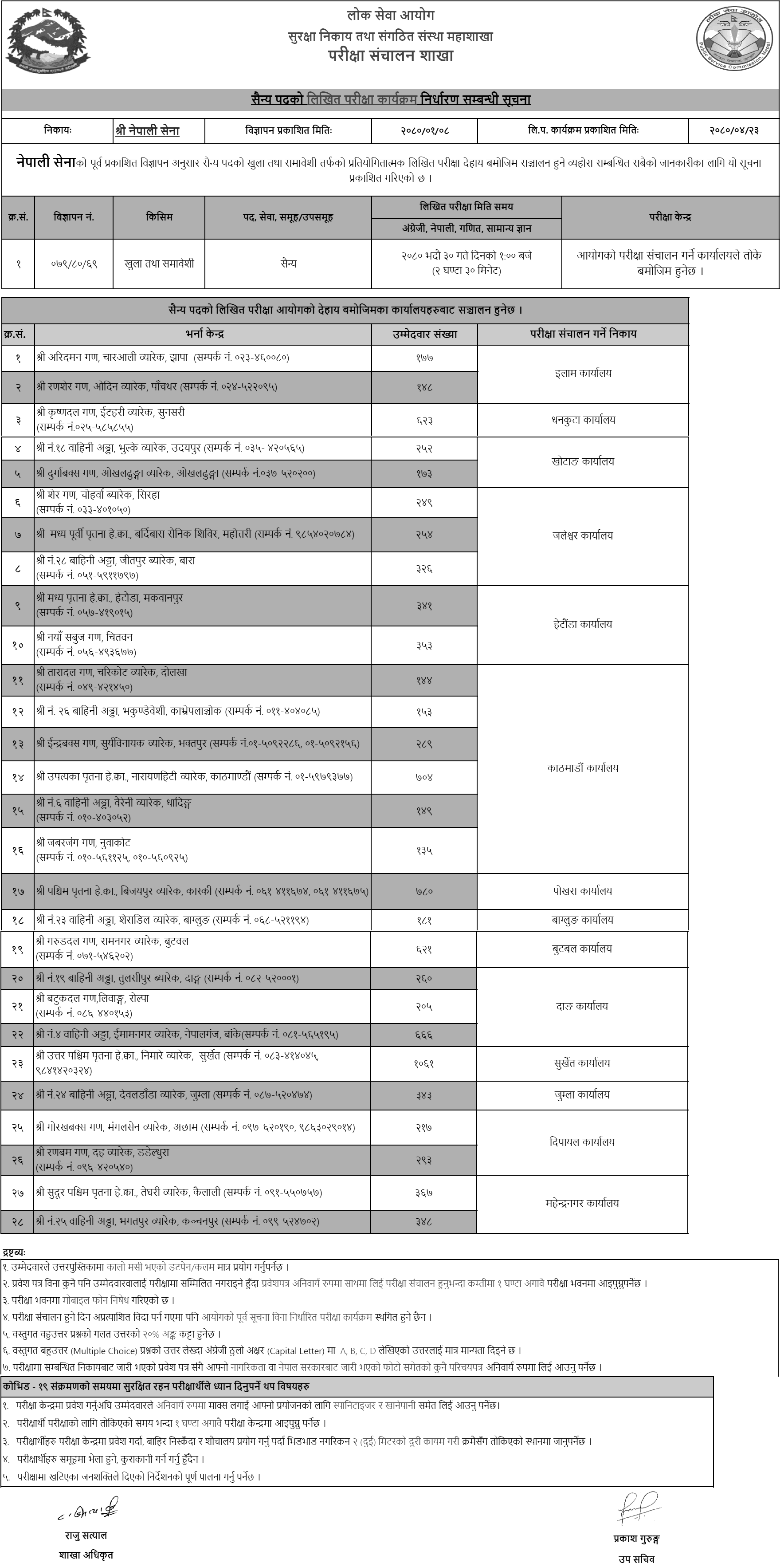 Nepal Army Sainya
Exam Routine
Nepal Army Exam
Nepal Army